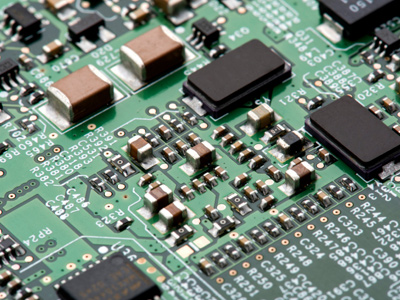 Processes 01
This KS3 ICT quiz asks questions regarding processes. A process is where input is transformed into output. Processing is carried out in the central processing unit (CPU). Some of the processing is carried out by the operating system but the rest is performed by computer programs (note the different spelling to the programmes you watch on a TV). Applications software is a general term for computer programs that enable computer users to carry out specific tasks like word processing or image manipulation.
Computer programs are made up from a number of procedures that tell a computer's CPU what to do with the input it receives. These are linked together and each one is designed to perform a specific job, e.g. sharpen an image, underline text, perform a methematical calculation etc. Companies who sell applications software re-evaluate their products every so often and write new procedures that can make them do new things or old things just a little bit better.
Did you know...
You can play all the teacher-written quizzes on our site for just £9.95 per month. Click the button to sign up or read more.
Sign up here

We're sorry but...
This quiz is for members only, but you can play our Data 01 quiz to see how our quizzes work.
If you're already a subscriber, you can log in here
Or take a look at all of our KS3 ICT quizzes.
Or if you're ready to take the plunge, you can sign up here.