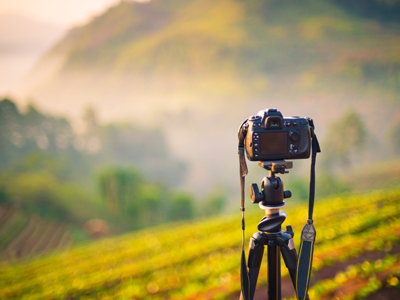 Processing Text and Images 03
Expand your knowledge of processing text and images in this KS3 ICT quiz. Images can enhance a document and give it much more of a visual impact. They can be anything from a simple pencil sketch to a full colour photograph. Before they can be added to a document produced on a computer, an image on paper or other physical medium needs to be digitised. This can be done using a scanner or digital camera. The digital image can be saved onto a computer hard drive or other storage device and then loaded into whatever documents you want.
In the days before digital cameras were able to produce good quality images, photographs were produced by developing and printing films. It took a while for films to be processed and many people ended up being disappointed with their photos as they were not perfectly focused or did not have the correct exposure.
Read More
Unless they are printed to a high standard, photos from films, particularly colour films, could fade within a few years. With digital photos, they don't fade over time, you can see the results instantly and re-take a picture if the first shot didn't work properly. You can also use a graphics package to sharpen up slightly blurred images, correct errors in exposure or modify the colours to get exactly the result that you want.
Read Less
Did you know...
You can play all the teacher-written quizzes on our site for just £9.95 per month. Click the button to sign up or read more.
Sign up here

We're sorry but...
This quiz is for members only, but you can play our Data 01 quiz to see how our quizzes work.
If you're already a subscriber, you can log in here
Or take a look at all of our KS3 ICT quizzes.
Or if you're ready to take the plunge, you can sign up here.