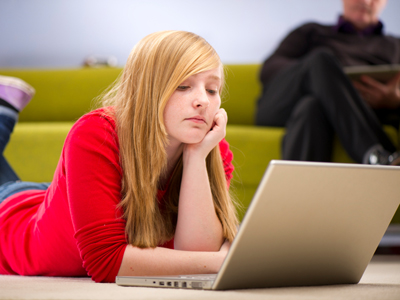 Web Publishing 03
Try our third KS3 ICT quiz on web publishing. Websites are written using HTML. Web pages and websites can be static (always show the same information to every visitor), or can be programmed to be dynamic (pages that automatically change content or visual appearance depending on a variety of factors and who is visiting). Dynamic pages are written using other types of computer language but these all generate HTML. The web browser on a computer converts the HTML into what you see as a web page.
The speed at which a browser can convert the HTML code into a web page is important. It is said that if a web page does not load within 8 seconds, the visitor is likely to go to a different one. Loading speed depends on the speed of the internet connection (bandwidth) and the web page itself.
Read More
Pages using large, high quality images, rollovers, social media feeds etc will be slower than a page of text. Web designers optimise images to speed up how quickly they load. They reduce size and quality to the lowest possible level for a good result. On pages needing many images, they use thumbnails. These are much smaller and lower in quality than the original, often linked to the full-size image by a hyperlink.
Read Less
Did you know...
You can play all the teacher-written quizzes on our site for just £9.95 per month. Click the button to sign up or read more.
Sign up here

We're sorry but...
This quiz is for members only, but you can play our Data 01 quiz to see how our quizzes work.
If you're already a subscriber, you can log in here
Or take a look at all of our KS3 ICT quizzes.
Or if you're ready to take the plunge, you can sign up here.