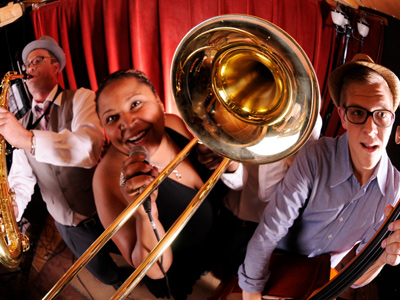 Jazz Chords 01
Do you know your chords? Well, if you are studying KS3 music then you'll have to get to know them. One group of chords you may look at is the one used in jazz and this quiz will help you to learn them.
Both major and minor chords are used in Jazz. Performers will express chords in their own way, for example, a G chord may be played as a G7. In jazz, musicians often add a seventh, a ninth, an eleventh or even a thirteenth to a chord to get that distinctive 'jazz sound'.
"If you want to make beautiful music, you must play the black and the white notes together," according to Richard M. Nixon. That's certainly true in jazz music - notes are seemingly added willy-nilly!
See how much you know about jazz chords in the following quiz which focuses on the use of chord numeral/symbols in jazz.
Did you know...
You can play all the teacher-written quizzes on our site for just £9.95 per month. Click the button to sign up or read more.
Sign up here

We're sorry but...
This quiz is for members only, but you can play our Arrangement 01 quiz to see how our quizzes work.
If you're already a subscriber, you can log in here
Or take a look at all of our KS3 Music quizzes.
Or if you're ready to take the plunge, you can sign up here.