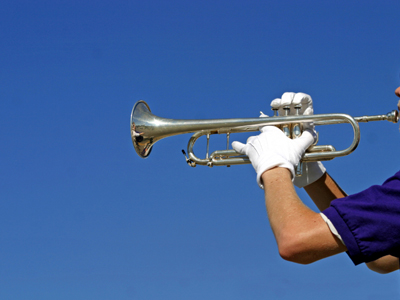 The Overture 01
Many genres of music are studied in KS3, from jazz to classical. One variety that students will look at is the overture. This particular quiz focuses on the Musical Overtures unit of the KS3 Music Year 8 curriculum.
An overture is literally an introduction. The word 'overture' come from the French 'ouverture' which means 'opening'. An overture was originally the instrumental introduction to an opera. Then composers like Mendelssohn and Beethoven started to write independent instrumentals, intended to be the first pieces in a programme, and the modern overture was born.
According to Leonard Bernstein, 'Music can name the unnameable and communicate the unknowable'. Let's find out whether you can name the unnameable and communicate the unknowable in this quiz. Take your time and be sure to read each question carefully before you choose which answer is correct. Good luck!
Did you know...
You can play all the teacher-written quizzes on our site for just £9.95 per month. Click the button to sign up or read more.
Sign up here

We're sorry but...
This quiz is for members only, but you can play our Arrangement 01 quiz to see how our quizzes work.
If you're already a subscriber, you can log in here
Or take a look at all of our KS3 Music quizzes.
Or if you're ready to take the plunge, you can sign up here.