Education Quizzes – the Antidote to Dull Education
The Tutor in Your Computer!
Quiz yourself clever - 3 free quizzes in every section
Join us (£9.95/month) to play over 4,000 more quizzes
Reinforce your school learning in the comfort of home
Build your confidence in National Curriculum subjects
Test yourself to identify gaps in learning
Revise fast for tests and exams
Fun learning

Happy children

Success at school
Watch the video

Parent Reviews
Read what real-life parents and teachers have to say about us. Look through the recent quotes below or read all reviews.
"Whatever age your children are, there's a section for them. From KS1 in primary, right through to GSCE age. These quizzes offer a quick and easy way to address those school report issues. The quizzes are also written by teachers themselves."
"Each click immediately reveals if your answer is right, and corrects you if it isn't, so children are either getting that instant validation, or continual reinforcement of the right information (I tried one, by the way, and it was really quite fun – like "
"The younger children will need help to read the questions, but this means that it is something for you both to do together."
"Myself and Emma had a good look around the site. It's really easy to navigate (even if you're an 8-year-old girl) and everything is laid out in a simple-to-follow order."
"Aoife's school use a similar programme to this but it only focuses on maths, Education Quizzes cover all the curriculum subjects, offering a bit more variety."
"Although there was some (ok, a lot) of resistance from Little Balders initially at the thought of having to do anything vaguely like schoolwork, he quickly took to it and I even caught him laughing out loud!"
"I will definitely be sharing the resource with Jack's school – they really encourage parent engagement with their child's learning and this site really does help to get us involved in the learning process"
"The site is totally advert-free, which is something that appeals to us massively."
"Ben sat and did the quizzes for over half an hour on his first session and has asked to do them every day since. I am convinced that this is a great way for him to learn and for him to reinforce what he's covered at school."
"I won't lie, I have taken some of the quizzes. I may have got a little carried away however there's nothing like a bit of healthy competition!"
"It is very easy to browse the Education Quizzes website. Everything is very clear. The quizzes are written by teachers that know the National Curriculum very well."
"EducationQuizzes.com is a vast website that includes quizzes on all subjects for ages from KS1 all the way up to GCSE, making the site suitable for all children."
"Both myself and the children are really very impressed with the Education Quizzes website and we think it could genuinely be a really useful learning aid to guide them through their years of education."
"At £9.95 per month the cost if much cheaper than a tutor and more reusable than a printed test book."
"They are quizzes written by teachers and designed for children of all ages (from KS1 up to GCSE) so it's a great resource for my children whose ages range from 5 to 14. Education Quizzes primary objective is to help children to be successful at school. "
"My JJ is always finding online resources for testing and expanding his knowledge as he is a very bright boy and thank the Lord he finds learning enjoyable."
"As well as the quizzes online, Daisy has also really enjoyed reading the website's daily blog, where a new fact filled post about nature is published every day, covering topics like animals and the weather."
"During game night we can slip a few of their teacher written quizzes in between rounds of Uno or during Monopoly. It adds a different element to the games as well as keeping Eban's brain ticking."
"Education quizzes is a clever resource full of educational style quizzes, games, information and puzzles for enquiring minds ranging from KS1 right through to GCSE level. It has been proven that most people learn better by applying knowledge through puzz"
"Another good way, for my youngest especially, is quizzes. Give him something to win and someone to go against and he is ALL UP IN YOUR GRILL *cough* – I've no idea where he gets his competitiveness from…… "
"Most children love quizzes, my boys certainly do. They also like to be competitive, enjoy a little bit of sibling rivalry and also like getting things right, so I'm all for an additional way to learn at home that is also fun. "
"The quizzes being on the computer or Ipad really help with this as the photos help contextualise it for Arlo and him doing 'grown up' work on the laptop/Ipad adds to the novelty of it for him."
"It instantly seems like less of a chore when you are on the computer and also lets E get used to using a computer rather than using tablets all the time."
"As a parent I soon realised that Educational Quizzes does exactly what it says on the tin, and I was excited to see what Eva and Lewis thought of it."
"I was really impressed with the range of subjects and topics that the website covers."
"With all the core subjects to choose from, there's plenty of educational quizzes to keep them occupied and it's great to know that the quizzes are written by teachers who know their stuff. "
"Tyrus is currently working on the Early Years curriculum and I thought it might be a way for him to engage, I obviously have to sit with him and read out the questions, but he has enjoyed the Tyrus and Mummy time and he has really enjoyed it."
"Katie is in Key Stage 2, and there were a variety of subjects for her to work through. There are a total of over 400 quizzes, and she was pleased to see her favourite subjects included"
"The quizzes consolidate classroom learning and help children feel more confident about reaching the top of the class"
"They love it and so do I…. Ethan especially has been rather passionate about it and it certainly seems to be the answer we were searching for that extra "kick"."
"Educational Quizzes appears to be the Holy Grail for parents like me, that wish to monitor their children's development and support where possible in a non-formal way."
"When I first heard about this site, I thought it was a great idea. I've always learnt really well from this kind of method and had it been around way back when during my GCSE's I know I would have seen an improvement in my grades."
"When I came across Education Quizzes I thought that this would be an ideal time to start some extra learning to support the curriculum taught at school"
"The quizzes are written by teachers so I could trust them – unlike the Christmas card I unwrapped to write today and found such a glaring grammatical error that I actually couldn't bear to send it."
"I was really impressed with Education Quizzes and enjoyed having a go with it not just on my own but with Elfie, too. We'll definitely spend more time on the site – she's already been asking to go back on."
"The founders of the company really want to help all children to be successful at school"
"I really like how it is appropriate for all three of my youngest children, who are at very different levels"
"I do find my boys are more willing to do any of their homework that involves using a laptop or tablet"
"We love playing games on Christmas day and I think we may have a family challenge to see who gets the best score………..I best get revising!"
"I particularly like how the website is laid out. It is clear and age focused so you know exactly how to access what you are looking for."
"it will be a valuable resource for any parents and children regardless of their age"
"Family fun but also learning through play, which as a parent I try to encourage lots of – if they are having fun they don't see it as work or as learning"
"We've been trialing the quizzes with our daughter and she's been really enjoying them, it's a great activity to do at the dining room table post dinner"
"The whole website is worded in clear, non-confusing language making it easy to use for every learner"
"We have found them to be a great little tool to help us, to help them"
"Learning through quizzes is such a fun way to learn, especially when it is done in such a way that the child doesn't realise that they are learning!"
"Personally I love the concept and it would work brilliantly within so many different care settings"
"The quizzes are split into key stages, KS1-GCSE, and then by topic. They are fun, interactive and suitable for all children"
"Kids love doing quizzes and these are both straightforward and fun whilst being hugely helpful at reinforcing the curriculum"
Ask your child to describe learning in five words. Go on.
Was 'boring' one of the words they used?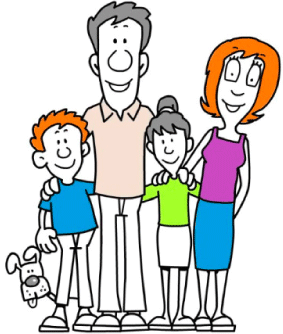 We thought so. And if it wasn't – hooray! That's great news.
But most children will find themselves bored with school work or revision at some point and with each stage of their school life crucial to the next, it's important they enjoy learning as much as they can.
We think you'll love our solution for dull education.
Don't worry, we're not as expensive as tutors and we're certainly not as exhausting as after-school revision sessions!
We're here to help your child reach their full academic potential - in a way that they'll enjoy!
Jumping on Board with Quiz-Based Learning
We offer educational quizzes, written by teachers, that your child can use to learn and revise.
Our quizzes are effective and entertaining.
We've taken core, important material and shaken it up in a way your children will enjoy.
Remember how you used to hide vegetables in their mashed potato?
Well, our quizzes work a bit like that. We put all the important course content from a variety of school subjects (maths, English, science, history and more) into engaging and enjoyable quizzes. We aim to build on your child's knowledge and help them to make the most out of school.
Your child can work through the quizzes alone, or with friends. They might even nominate you to be Quiz Master! Education Quizzes can be as sociable as your child needs.
The Best Part? We Cover All the Essentials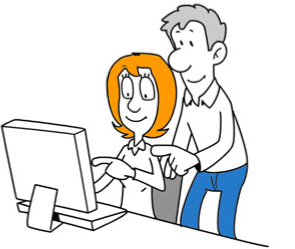 From KS1, KS2, KS3 and 11-Plus, right up to GCSE, we have over 4,000 quizzes crammed with knowledge, ready for your child to access.
The cost? £9.95 a month.
No catches.
That's it.
Our Most Frequently Asked Questions
Is the subscription really only £9.95 a month?

Yep

With no other hidden charges?

Never

What if I want to cancel?

You can end your subscription at any time. Just send us an email or drop us a call and we'll cancel it right away - no questions asked.

Are my kids safe on your site?

We don't have any advertising, forums or anything else that could be a potential danger to your children on our site. We've made Education Quizzes a safe learning environment for children of all ages.

Do you have good reviews?

We're glad you asked! Head over to our Parent Review section and take a look at what other parents have said about us (they make us beam every time). Incidentally, we have expertly written articles over at the Parent 999 section of our site that might just help you with those niggly little problems that present themselves to parents - needless to say each one is accompanied by a quiz to make them even more interesting.