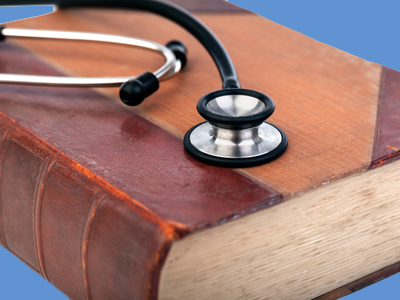 Fictional Characters - Dr. John H. Watson
Watson's background is important to the Sherlock Holmes stories. After Army medical training at Netley, Watson became an Assistant Surgeon attached to the Fifth Northumberland Fusiliers in India. By the time he landed at Bombay, the regiment had moved on to take part in the Second Anglo-Afghan War. Watson was packed off to join them at Kandahar and afterwards became attached to the Berkshires. He accompanied the Berkshires into the chaos of the Battle of Maiwand (which took place in real life, in July 1880) where he was badly wounded by a bullet from a jezail long arm rifle. He was obliged to leave the army and return to England on the troopship Orontes.
The writer of this quiz, Tim Symonds, is the author of five Sherlock Holmes novels including 'Sherlock Holmes And The Mystery of Einstein's Daughter' based on an as-yet unsolved riddle in the famous physicist's life - what did happen to his illegitimate daughter 'Lieserl'? As the American scientist Frederic Golden put it in Time Magazine, 'Lieserl's fate shadows the Einstein legend like some unsolved equation'. Find out more by visiting Tim's website.
Tim Symonds has published five full-length Sherlock Holmes novels including 'Sherlock Holmes And The Sword Of Osman' and most recently 'Sherlock Holmes And The Nine-Dragon Sigil'. Further information on the novels at
Tim's website
.
'Sherlock Holmes And The Sword Of Osman'
'It's 1906. Far from England, the Ottoman Empire ruled by the despotic Sultan Abd-ul-Hamid 11 is on the verge of imploding. Rival Great Powers, especially Kaiser Wilhelm's Germany, sit watching like crows on a fence, ready to rush in to carve up the vast territories, menacing England's vital overland routes to her Indian possessions. At his medical practice in London's Marylebone Watson receives a mystifying telegram. It's from Holmes.
'Dear Watson, if you can throw physic to the dogs for an hour or two I would appreciate meeting at the stone cross at Charing Cross railway station tomorrow noon. I have an assignation with a bird lover at the Stork & Ostrich House in the Regents Park which has excited my curiosity. Yrs. S.H.'
Watson finds the invitation puzzling. Why should such a mundane meeting at a Bird House excite the curiosity of Europe's most famous investigating detective or anyone else?'