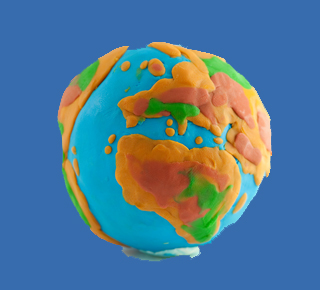 Quizzes make learning fun! There is no quicker way to learn about Geography in Elementary School - Grades 1 and 2
It could only have been a geography teacher who said 'Without Geography, you're nowhere'!
Ask an adult what 'geography' means and they will usually define it narrowly as meaning the location of countries, cities, mountain ranges etc. In school terms, geography is much broader than that…
Within the school curriculum the word geography envelops a whole world of fascination for children.
Geography includes how our food is produced, the landscape features the children will see when they go on vacation, the jobs that people do and the reasons we have weather and seasons.
Certainly, children will learn that New York is on the East Coast and California is on the West Coast of the USA but they'll probably be much more interested to learn that when it's winter in America it is summer in Australia and that a very large wood is called a forest.
A world of wonder awaits!