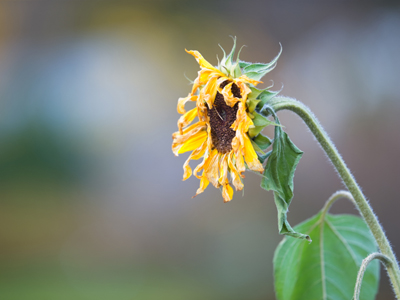 Unit 3 - Osmosis
Osmosis refers specifically to the movement of water molecules through partially permeable membranes, and in this GCSE Biology quiz we take a close look at how the process works.
Partially permeable membranes allow water molecules to pass through them in both directions, and this is how osmosis occurs.. If there are solutions of different concentrations on opposite sides of the membrane, it is important that you realise that water molecules are passing through in both directions. It is a special case of diffusion as it involves only water molecules and a partially permeable membrane. To understand it properly involves your knowledge of the particle theory of matter (kinetic theory - atoms and molecules are constantly in motion).
Read More
Because there are more water molecules in a less concentrated solution than a more concentrated solution, more of them will be crossing through the membrane at any given time. The result of this is that the more concentrated solution will gain water molecules from the less concentrated one. You have probably seen this happening in lessons at school where a concentrated sugar solution in placed into a tube made from a partially permeable membrane or by placing a piece of potato into a glucose solution. The level of the concentrated sugar solution rises as it gains water molecules whereas the piece of potato shrinks since it loses water to the glucose solution surrounding it.
Eventually the concentrations will become equal. At this point, there will be the same number of water molecules passing through the partially permeable membrane in both directions. Equilibrium has been reached and so in practical terms, osmosis stops as there is no further change in concentration, but you must remember that the water molecules are still passing through the cell membranes.
Read Less
Did you know...
You can play all the teacher-written quizzes on our site for just £9.95 per month. Click the button to sign up or read more.
Sign up here