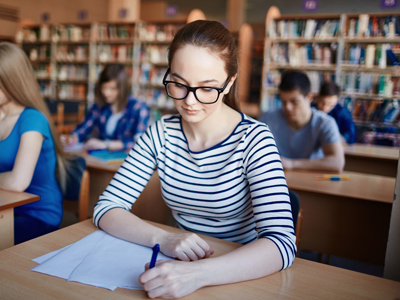 Writing an Introduction
Writing an introduction to an essay can be one of the most difficult of writing tasks - how to start? For those of us who stare blankly at the equally blank computer screen which awaits our well-considered words, it can be easier to skip the introduction and come back to it when the rest of the essay is finished. This option doesn't exist in exams, of course, so it is worth learning a few basic rules to help when writer's block hits.
This quiz tests the principles of writing a good introduction.
Did you know...
You can play all the teacher-written quizzes on our site for just £9.95 per month. Click the button to sign up or read more.
Sign up here

We're sorry but...
This quiz is for members only, but you can play our Audience and Purpose quiz to see how our quizzes work.
If you're already a subscriber, you can log in here
Or take a look at all of our GCSE English quizzes.
Or if you're ready to take the plunge, you can sign up here.