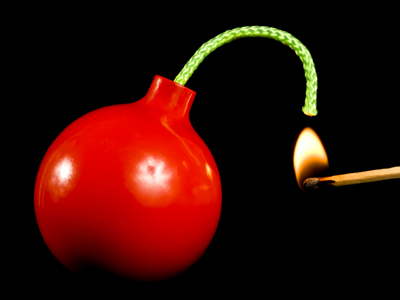 Metaphors
This KS2 English quiz will test you on metaphors. A metaphor is a figure of speech. In his poem 'Timothy Winters', the poet Charles Causley describes a boy with 'ears like bombs', 'teeth like splinters' and 'eyes as wide as a football pool'. These similes are soon followed by a surprising metaphor: 'his hair is an exclamation mark'. Similes make interesting comparisons, but metaphors can be more effective because a metaphor says that an object or person is actually something else. Can you tell the difference between a simile and a metaphor?
Stories and poems become more interesting and 'alive' when you begin to use metaphors and similes. Next time you write something, try to add one of each.
Challenge yourself with this English quiz.
Did you know...
You can play all the teacher-written quizzes on our site for just £9.95 per month. Click the button to sign up or read more.
Sign up here

To see a larger image, click on the picture.
We're sorry but...
This quiz is for members only, but you can play our Adjectives 01 quiz to see how our quizzes work.
If you're already a subscriber, you can log in here
Or take a look at all of our KS2 English quizzes.
Or if you're ready to take the plunge, you can sign up here.