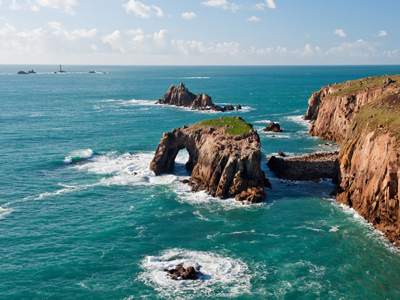 Coastal Scenery 02
This KS3 Geography quiz will ask questions about the coastal scenery. There are thousands of headlands along the UK coast, often with beaches between them. These beaches have been created where the softer rocks next to the headlands have been eroded, forming sand that has not been moved away by longshore drift. The areas between two headlands are called bays and these can be anything from a few tens of metres across to several kilometres. One of the ways that cliffs are eroded is by abrasion. Pebbles are thrown against the base of the cliff and knock bits of rock off the cliff. This creates a wave cut notch. Eventually, the weight of the unsupported rocks above the notch can cause the cliff to partially collapse.
Beaches have been a popular destination since tourism started. In order to prevent the sand on their beaches from being washed away by longshore drift, seaside town councils installed solid wooden fences called groynes. Not all beaches are sandy, there are also pebble beaches too. These can also be protected using groynes if necessary.
Did you know...
You can play all the teacher-written quizzes on our site for just £9.95 per month. Click the button to sign up or read more.
Sign up here