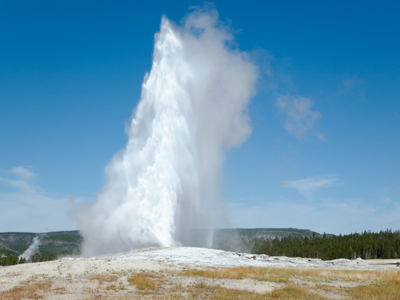 Earthquakes and Volcanoes 02
This is our second KS3 Geography quiz on earthquakes and volcanoes. Earthquakes are measured with a seismometer which measures their magnitude. There are earthquakes every few days in the UK, but most are very small, with a magnitude of 2 or less. A magnitude of 3 or lower is rarely noticed by anyone and only about 20 per year are felt by people. In other parts of the world, where the Earth's plates are moving relative to each other, much larger earthquakes can happen. An earthquake with a magnitude of 7 can cause serious damage over large areas. A magnitude 9 earthquake is extremely destructive.
One of the pieces of evidence that was used to discover that the Earth's crust was broken into moving plates was first suggested at the start of the twentieth century. A German scientist named Alfred Wegener noticed that the coastlines and some rock formations of south America and Africa seemed to match together reasonably well. This suggested to him that the two continents had once been joined together. Further evidence comes from volcanoes. When the world's active volcanoes are marked on a map, they seem to appear only in narrow, well-defined areas. We now know that this is where the crustal plates meet.
Did you know...
You can play all the teacher-written quizzes on our site for just £9.95 per month. Click the button to sign up or read more.
Sign up here