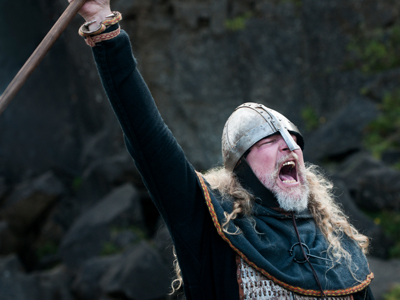 O. S. Maps 01
This KS3 quiz looks at O. S. maps. An important topic in the field of Geography is maps. Ordnance Survey (O.S.) is the national mapping agency of the UK and one of the world's largest producers of maps. After the Scottish rebellion in 1745, the government ordered its Ministry of Defence (which was called the 'Board of Ordnance' at the time) to carry out a survey of the Scottish Highlands. This would help the military leaders plan and move troops and weapons around.
Later in the same century, when the government was seriously worried about a French invasion, the same teams mapped the south of England. This also was intended to help with tactics and defence should Britain be invaded. The official start date of this survey was June 21st 1791. Within 3 years, the south coast had been mapped more accurately than ever before. The survey teams used a pair of theodolites to measure angles between important features. The theodolites were set up on high points in the landscape. The first use of the name Ordnance Survey was in 1801 but it wasn't printed on a map until 1810.
Did you know...
You can play all the teacher-written quizzes on our site for just £9.95 per month. Click the button to sign up or read more.
Sign up here