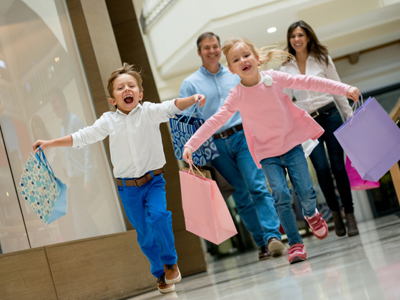 Shopping 01
Try this KS3 Geography quiz about shopping. The earliest shopping centres were markets, but these were generally temporary. Traders would arrive in the market place or market hall and set up their stall for the day then move on to the next one. In cities, shopping could be done on the high street of most towns and cities. In the 1950s and 1960s, shopping patterns changed. Before then, it was normally the women in a household that shopped. They walked to the local shops and bought what they needed for the day.
Town centre redevelopment in the 1960s and 1970s saw the building of shopping precincts. These were traffic-free paved areas which were almost all shops. The next development was the construction of indoor shopping centres. These had shops on multiple levels and were totally enclosed in a building. The first of these in the UK was at Brent Cross near London. Now, there are many out-of-town shopping centres. These mainly attract large businesses. These offer many benefits to shoppers and large businesses, but one of the big disadvantages is that smaller retailers in town centres struggle to make enough money to stay open.
Did you know...
You can play all the teacher-written quizzes on our site for just £9.95 per month. Click the button to sign up or read more.
Sign up here