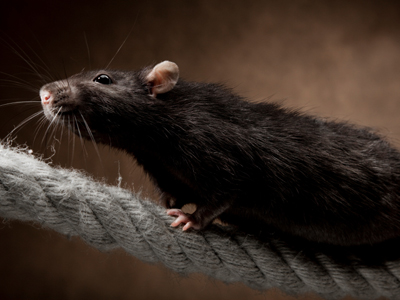 The Black Death 01
This KS3 History quiz takes a look at the Black Death. The pandemic known as the Black Death caused the death of millions of people throughout Europe. Historical research has suggested that about half the population in Europe died from the plague. It is difficult to know exactly because no-one kept accurate records of the population at the time. The mortality rate was greater in cities than in rural areas - some remote villages may have escaped the Black Death altogether. The Black Death was the second major outbreak of plague in the world and repeatedly reached Europe between the 14th and 17th centuries.
The disease was caused by rat fleas biting humans and transmitting a bacteria to them. Once in the system, the bacteria caused buboes to form - that is why it is sometimes called the bubonic plague. The Black Death was one of the deadliest pandemics in human history and is thought to have originated in Mongolia. As people travelled from the east to the west, along the Silk Road, they brought the disease with them to Europe. There were no antibiotics to save people and it was the first time that they had been exposed to the disease, so there was no immunity.
Did you know...
You can play all the teacher-written quizzes on our site for just £9.95 per month. Click the button to sign up or read more.
Sign up here