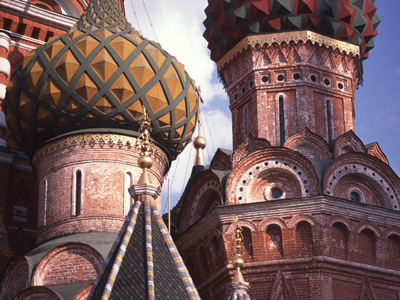 The Cold War 02
See how much you know about the Cold War in this KS3 History quiz. Behind the 'Iron Curtain', Stalin's Soviet Union controlled Eastern Europe by various means - secret police, murders of political opponents and a one-party (Communist) state. A common punishment was to send political prisoners to work in the salt mines in Siberia. Conditions there were very harsh and many people sent there died.
The Soviets built up their stock of arms and had a huge army. This was a great worry to the western democracies. Most countries did not have sufficient soldiers or weapons to stand up to a Soviet invasion. This lead to the formation of NATO - the North Atlantic Treaty Organisation. The alliance guarantees that if one country is attacked, the others will all come together to help. The communist nations formed their own alliance called the Warsaw Pact. After the end of the Cold War, many of the former Eastern Bloc countries have now joined NATO. The first three of these were Poland, Hungary and the Czech Republic.
Did you know...
You can play all the teacher-written quizzes on our site for just £9.95 per month. Click the button to sign up or read more.
Sign up here