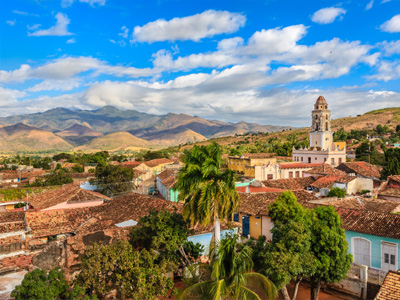 The Cold War 03
Try our third KS3 History quiz on the Cold War. The two superpowers of the Cold War, the USA and USSR, both liked to demonstrate their power. They became involved in several 'races'. In the arms race, they developed ever more powerful nuclear weapons, including the H-bomb (hydrogen bomb). This was far more destructive than the first nuclear bombs. In the space race, the two powers fought to be the first to put a satellite into orbit, then a person and finally to land people on the Moon.
During the Cold War, and thanks to the arms race, there was always the threat of a nuclear war. There were several major incidents like the Suez Crisis, the building of the Berlin Wall, the Cuban missile crisis and the Soviet invasion of Afghanistan. Any one of these could easily have led to nuclear bombs being dropped and ICBMs (inter-continental ballistic missiles) being launched. After the Cuban Missile Crisis, President Kennedy set up a direct telephone line between the US and Soviet governments for better and faster communications to take place.
Did you know...
You can play all the teacher-written quizzes on our site for just £9.95 per month. Click the button to sign up or read more.
Sign up here