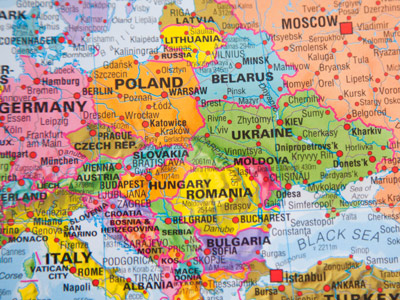 Atoms and Elements 04
This is our final KS3 Science quiz on atoms and elements. A chemical element is a pure chemical substance consisting of one type of atom. Each one has a symbol and a name and can be found on the periodic table. When you first look at a copy of the periodic table, it doesn't seem to follow any pattern - the elements are not placed in alphabetical order. But if you look more closely, you will see that each element has some numbers in the box with its name and symbol. If you look along a row of elements, you will soon notice that the number called the atomic number increases by one from one element to the next. This number tells you how many protons an atom of the element contains.
This pattern took scientists many years to work out. At first, the problem was that they didn't really understand the difference between elements and compounds.
Read More
A French scientist made a list of what he believed to be the elements but was beheaded in the French revolution. Several other scientists tried to make sense of the elements by grouping them together according to their chemical reactions. In the 1860s, a Russian scientist called Mendeleev, put a periodic table together, but left gaps where he thought there were missing elements. He had got it right and the periodic table we know today came from that. The periodic table contains about 118 elements so far, but this may very well increase if we discover more elements.
Read Less
Did you know...
You can play all the teacher-written quizzes on our site for just £9.95 per month. Click the button to sign up or read more.
Sign up here

We're sorry but...
This quiz is for members only, but you can play our Acids and Alkalis 01 quiz to see how our quizzes work.
If you're already a subscriber, you can log in here
Or take a look at all of our KS3 Science quizzes.
Or if you're ready to take the plunge, you can sign up here.