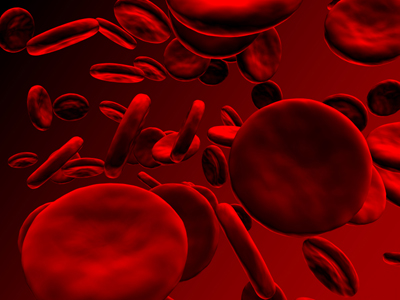 Circulatory System 02
This KS3 Science quiz challenges you on the circulatory system. The circulatory system transports blood around the body through blood vessels. The earliest known writings on the circulatory system are found in the Ebers Papyrus (16th century BCE), an ancient Egyptian medical papyrus containing over 700 prescriptions and remedies. In 1628, the English physician William Harvey wrote a medical book. In it, he summarised how he thought that the blood travelled round the body in a circuit. Before Harvey, people thought that it was pumped backwards and forwards through the blood vessels or that it didn't flow at all. Neither Harvey, nor those who came before him, knew of the existence of the capillaries. Harvey thought that the blood travelled through 'pores' in the flesh to get from artery to vein.
Even at the time of Harvey, they didn't really understand the many functions of blood. They knew it was important but not why. Microscopes did not come into existence until about 50 years later so they had no way of seeing the cells in blood. To them, it was simply a red sticky liquid.
Did you know...
You can play all the teacher-written quizzes on our site for just £9.95 per month. Click the button to sign up or read more.
Sign up here

We're sorry but...
This quiz is for members only, but you can play our Acids and Alkalis 01 quiz to see how our quizzes work.
If you're already a subscriber, you can log in here
Or take a look at all of our KS3 Science quizzes.
Or if you're ready to take the plunge, you can sign up here.