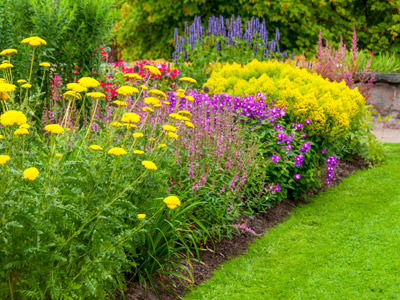 Food Chains and Webs 01
Find out about food chains and webs in this KS3 Science quiz. A food chain shows the dependency of organisms on other organisms as a source of food. It shows how energy is transferred in a habitat. A food web is just a lot of food chains linked together - it gives a more complete picture of what eats what in a natural habitat. All food chains begin with a plant, plants are called producers. They produce their own food by the process of photosynthesis and are the source of energy for the entire food chain. Animals in a food chain are consumers as they need to eat plants and other animals.
An animal that eats only plants is a herbivore and can be referred to as a primary consumer. Animals that eat other animals are either carnivores (only eat other animals, never eat plants) or omnivores (eat both animals and plants). A secondary consumer is an animal that eats herbivores and a tertiary consumer is an animal that eats secondary consumers. As you go up a food chain, there is less and less energy available which is why there are fewer tertiary consumers than secondary consumers.
Did you know...
You can play all the teacher-written quizzes on our site for just £9.95 per month. Click the button to sign up or read more.
Sign up here

We're sorry but...
This quiz is for members only, but you can play our Acids and Alkalis 01 quiz to see how our quizzes work.
If you're already a subscriber, you can log in here
Or take a look at all of our KS3 Science quizzes.
Or if you're ready to take the plunge, you can sign up here.