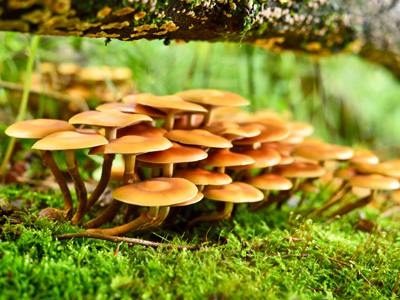 Health 02
This KS3 Science quiz will challenge you on health. Bacteria and viruses can affect our health. The common cold is caused by a virus and is probably the most frequent infectious disease in humans. There is currently no known cure or vaccine. When people have a bad cold, they often think that they have influenza (flu). Influenza is similar to the common cold but is caused by a different set of viruses. Some strains of the influenza virus can be fatal to vulnerable people, for example, the elderly. It is possible to vaccinate against influenza, but that only lasts for a few months.
Before the Second World War, if you had a wound that became infected, it was quite possible that you could die. The bacteria from the infection could enter the bloodstream and poison it, this is called septicemia. The antibiotic penicillin was discovered accidentally in 1928, but it wasn't until part way through the Second World War that a way of producing it in large quantities was discovered. Penicillin and other antibiotics have saved millions of people's lives around the world. Over-use of antibiotics and people not taking them properly has led to the evolution of superbugs - forms of bacteria that are resistant to all known antibiotics.
Did you know...
You can play all the teacher-written quizzes on our site for just £9.95 per month. Click the button to sign up or read more.
Sign up here

We're sorry but...
This quiz is for members only, but you can play our Acids and Alkalis 01 quiz to see how our quizzes work.
If you're already a subscriber, you can log in here
Or take a look at all of our KS3 Science quizzes.
Or if you're ready to take the plunge, you can sign up here.