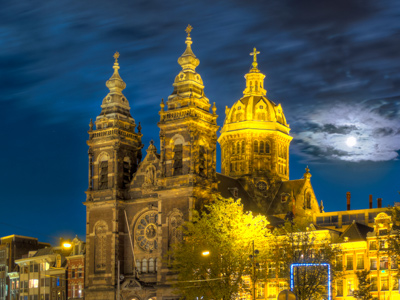 Light 01
This KS3 Science quiz takes a look at light. Light travels as waves and comes from luminous objects. Most luminous objects are luminous because they are hot. It is possible to have luminous objects that are cold, for example, glowsticks. These rely on chemical reactions and not heat to produce their light. Light can travel through transparent or translucent objects. We can see objects that are not luminous because everything reflects light to a lesser or greater degree. The reflected light rays bounce off objects and into our eyes.
The way that light reflects from objects, including mirrors, is predictable. It can be worked out using ray diagrams. You start by drawing the surface off which the light is reflected. Then you draw in the normal. This is an imaginary line at ninety degrees (a right angle) to the surface. The normal is drawn as a dotted or dashed line to show that it is different to a ray of light. Next you draw the incident ray at the correct angle (measured from the normal and not from the reflecting surface). The reflected ray is then drawn in at the same angle, but on the other side of the normal.
Did you know...
You can play all the teacher-written quizzes on our site for just £9.95 per month. Click the button to sign up or read more.
Sign up here

We're sorry but...
This quiz is for members only, but you can play our Acids and Alkalis 01 quiz to see how our quizzes work.
If you're already a subscriber, you can log in here
Or take a look at all of our KS3 Science quizzes.
Or if you're ready to take the plunge, you can sign up here.