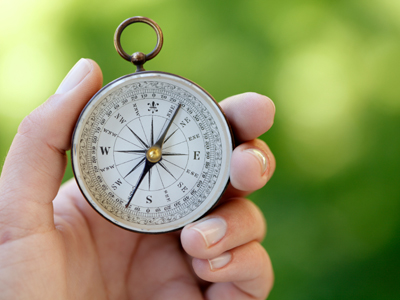 Magnets 01
This KS3 Science quiz is all about magnets. A magnet is a material or object that produces a magnetic field. This magnetic field is invisible but is responsible for a force that pulls on ferromagnetic materials and attracts or repels other magnets. If a material is attracted by a magnet, then it must contain one or more of the elements iron, cobalt or nickel. A magnet has two poles, one is called the north pole and the other is the south pole. If you place two north poles (or two south poles) of magnets near to each other, they will repel, but if you put a north and a south pole together, they will attract.
A magnetic field is strongest close to a magnet and rapidly becomes weaker the further you go from the magnet. You may have used iron filings in your science lessons to see the shape of a magnetic field round a bar magnet. It is difficult to get perfect results, but you should have seen how the lines of magnetism curve round from one pole to the other. When you suspend a magnet in such a way that it can swing around freely, you will find that it ends up pointing towards the north pole and south pole of the Earth. That is because the Earth itself has a magnetic field.
Did you know...
You can play all the teacher-written quizzes on our site for just £9.95 per month. Click the button to sign up or read more.
Sign up here

We're sorry but...
This quiz is for members only, but you can play our Acids and Alkalis 01 quiz to see how our quizzes work.
If you're already a subscriber, you can log in here
Or take a look at all of our KS3 Science quizzes.
Or if you're ready to take the plunge, you can sign up here.