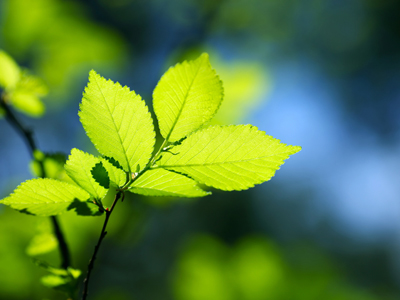 Plant Organs 01
This KS3 Science quiz takes a look at plant organs. The scientific study of plants is known as botany and a person studying plants a botanist. The scientific study of plants really began in 1753 when a Swedish scientist, Carl Linneaus, published a book in which he classified plant species based on their reproductive organs. Nowadays, similar keys based on plant organs are still used to identify plants, you will probably have learnt about these in your science lessons.
Organs are cells and tissues that are grouped together in a certain way in order to carry out a specific function (job) in the plant. The four main plant organs allow the seven life processes to take place - they are the roots, stem, leaves and flower. Each of these has several jobs to do. The flower attracts the insects needed for pollination but also contains the plant's organs of sexual reproduction. The stem supports the leaves and flowers and allows water and nutrients to be transported through the plant. The leaves are the organs of photosynthesis and the roots keep the plant anchored in place and absorb the water and nutrients required for the plant to stay alive.
Did you know...
You can play all the teacher-written quizzes on our site for just £9.95 per month. Click the button to sign up or read more.
Sign up here

We're sorry but...
This quiz is for members only, but you can play our Acids and Alkalis 01 quiz to see how our quizzes work.
If you're already a subscriber, you can log in here
Or take a look at all of our KS3 Science quizzes.
Or if you're ready to take the plunge, you can sign up here.