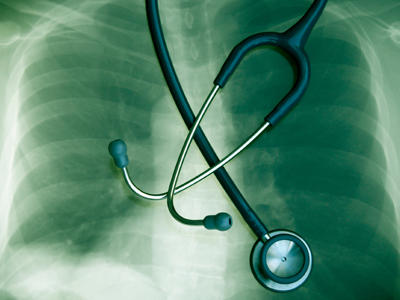 Respiration 01
This KS3 Science asks questions on respiration. Breathing is also referred to as respiration. This can be a bit confusing because in schools, we also use the word respiration to describe the release of energy in living cells (it should really be called cellular respiration but that's a bit of a mouthful!).
Breathing is the process by which animals with lungs move air into and out of their respiratory system. This enables their bodies to extract oxygen from the air and to return carbon dioxide to the air. The air is a mixture, mainly nitrogen (78%) and oxygen (21%) with about 1% of other gases including argon, water vapour and carbon dioxide. During respiration, air from outside of the body enters the respiratory system through the nose and mouth (it's better through the nose as it warms and filters the air) and passes down the windpipe (trachea).
Read More
The bottom of the windpipe is split into two bronchi which direct the air into the two lungs. Inside of the lungs, the bronchi are divided into lots of even smaller tubes called bronchioles. These end in air sacs (alveoli) which are covered in blood capillaries. This is where oxygen gets into the bloodstream and the waste carbon dioxide gets out.
Read Less
Did you know...
You can play all the teacher-written quizzes on our site for just £9.95 per month. Click the button to sign up or read more.
Sign up here

We're sorry but...
This quiz is for members only, but you can play our Acids and Alkalis 01 quiz to see how our quizzes work.
If you're already a subscriber, you can log in here
Or take a look at all of our KS3 Science quizzes.
Or if you're ready to take the plunge, you can sign up here.