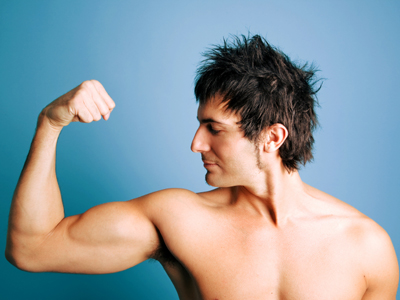 Skeleton, Joints and Muscles 01
This KS3 Science quiz asks questions about the skeleton, joints and muscles. Your skeleton has several different jobs - it supports the body, protects some vital organs, makes blood cells and allows you to move around. The bones of your skeleton are connected by fixed joints, hinged joints, ball and socket joints and partly-moving joints.
Bone is a living tissue made from calcium compounds and other minerals and is strong but slightly flexible. Your skull is made from several bones, joined firmly together - these are fixed joints.
Elsewhere in your body, the bones are joined more flexibly. At these flexible joints, the bones on opposite sides are held together by tough tissues called ligaments.
Read More
Between the ends of the bones, there is a layer of cartilage, which is lubricated by synovial fluid. This helps to make the joint move smoothly and the cartilage prevents the bone end wearing away. The joint is moved by at least one pair of antagonistic muscles working against each other - one relaxes whilst the other contracts. A good example of this is the elbow joint. This is moved by the biceps and triceps muscles. The biceps contracts and the triceps relaxes to raise the forearm and vice-versa to lower it.
Read Less
Did you know...
You can play all the teacher-written quizzes on our site for just £9.95 per month. Click the button to sign up or read more.
Sign up here

We're sorry but...
This quiz is for members only, but you can play our Acids and Alkalis 01 quiz to see how our quizzes work.
If you're already a subscriber, you can log in here
Or take a look at all of our KS3 Science quizzes.
Or if you're ready to take the plunge, you can sign up here.