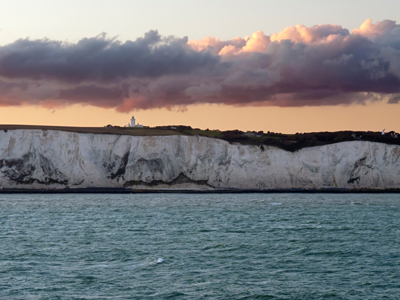 Soil and Rocks 01
This KS3 Science quiz looks at soil and rocks. The Earth has a layered structure, the part on which we live is called the crust. It is made from solid rocks which are covered in many places by soil. Soil is created from the weathering and erosion of the rocks, so the type of soil in an area depends on what rocks are in the region. Rocks are made from minerals that are joined together. If an area is mainly made from the rock limestone or chalk, the soil will contain a lot of calcium carbonate because that is the main mineral in those rocks.
There are three main groups of rock - sedimentary, igneous and metamorphic. Sedimentary rocks are formed where particles of rock that have been weathered and transported are deposited in layers. This can happen in rivers, lakes, oceans and on land in deserts.
Read More
Igneous rocks are made from molten magma that has cooled and solidified. Magma that has come out of a volcano before going solid is called lava. Metamorphic rocks are formed when any type of rock has been crushed or heated (or both!). It is important to remember that a metamorphic rock has never been melted - if it had, it would be an igneous rock! These groups of rock are linked by the rock cycle.
Read Less
Did you know...
You can play all the teacher-written quizzes on our site for just £9.95 per month. Click the button to sign up or read more.
Sign up here

We're sorry but...
This quiz is for members only, but you can play our Acids and Alkalis 01 quiz to see how our quizzes work.
If you're already a subscriber, you can log in here
Or take a look at all of our KS3 Science quizzes.
Or if you're ready to take the plunge, you can sign up here.