London Boroughs
These interactive maps use statistics from the School League Tables (referred to by the Department of Education as the School Performance Tables) to show the most highly rated schools in each of the London boroughs. They are designed to help parents choose the best school for their children from the numerous options available. The 32 boroughs plus "The City of London" are home to over 8 million people and they have a choice of approximately 1,800 primary schools and 790 secondary schools - little wonder that parents are often confused! Start unravelling this plethora of information by clicking the London borough of your choice in the map below.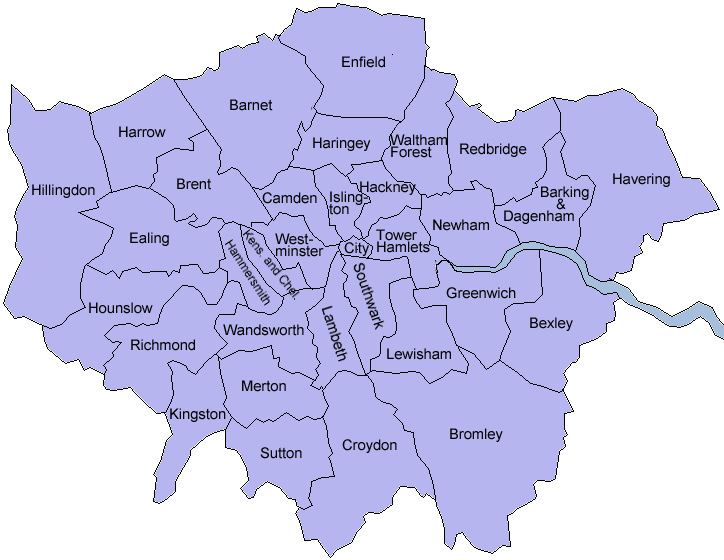 Click a London borough on either the map above or in the list below to be taken to the maps for that borough.
You can read more about our educational maps and how to use them at our blog at School League Tables - 2013 Data Release and What are the Best Schools Near Me?