If you are reading this then it's likely that you are a hedgehog friend. You'll be happy to hear that you are by no means the only one! There are thousands of people across the country who devote their time to helping hedgehogs.
If you want to do more for our prickly pals, then you might find this article of interest. In it you will find links to hedgehog charities, hedgehog hospitals and other organisations that do what they can to preserve, save and rescue hedgehogs.
If you know of an organisation which is missing from the list (or if you spot any mistakes!), then please let us know. You can email Graeme here at Education Quizzes and he'll rectify the situation at once.
Now, let's take a look at who is out there.
Hedgehog Charities
Hedgehog Street is a joint venture between The People's Trust for Endangered Species and the British Hedgehog Preservation Society. They work to protect hedgehogs through a network of over 60,000 "Hedgehog Champions" from around Britain, who form a community dedicated to helping hedgehogs.
The British Hedgehog Preservation Society
The British Hedgehog Preservation Society is there for anyone who finds a sick, injured or orphaned hedgehog. They can put you in touch with hedgehog rehabilitators across the country and they also try to raise awareness of the hedgehog's plight via campaigns such as Hedgehog Awareness Week, or their Hedgehog Highways petition.
The Wildlife Trusts is a network of 800,000 members in local trusts around the UK dedicated to protecting nature. As you would expect, they do a fair amount or work for hedgehogs. Their website has advice on making your garden hedgehog-friendly, constructing a hedgehog home, or even adopting a hedgehog.
People's Trust for Endangered Species
The People's Trust for Endangered Species is a charity who work to protect species in danger of extinction, not only in Britain, but around the world. They conduct research on how to help hedgehogs, and offer a course on hedgehog-friendly land management as well as partnering the British Hedgehog Preservation Society on 'Hedgehog Street'.
Tiggywinkles Wildlife Hospital
Probably the most famous hedgehog hospital, Tiggywinkles offers year-long, 24-hour care for sick, injured and orphaned wildlife in Britain. In its 40-year history, Tiggywinkles has looked after more than 300,000 patients and is the busiest wildlife hospital in the world.
Are There Any Hedgehog Hospitals Near Me?
If you have found a sick or injured hedgehog then you will want to help it. Thankfully, as well as Tiggywinkles, there are many more hedgehog hospitals around the country. This list should help you find the one closest to you: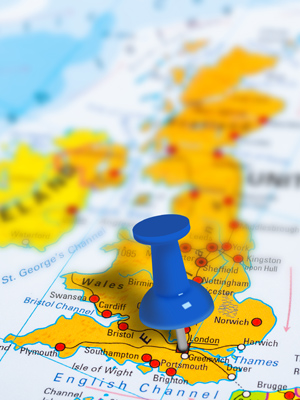 Bedfordshire – Sandy Hedgehog Rescue, Sandy, 07784 428282
Berkshire – Hedgehog Bottom, Thatcham, 01635 826120
Buckinghamshire – Tiggywinkles, Aylesbury, 01844 292292
Cheshire - Withington Hedgehog Care Trust, Manchester, 07597 510460
Cornwall – Prickles and Paws Hedgehog Rescue, Newquay, 01637 831 299
Cumbria - Furness Hedgehog Rescue, Barrow, 01229 464829
Derbyshire - Derby Hedgehog Rescue, Derby, 01332 381315
Devon - Prickly Ball Farm, Newton Abbot, 01626 362319
Dorset – Hamworthy Hedgehog Rescue, Poole, 07587 925 476
Durham - Bernie's Hedgehog Rescue, Durham, 07940 798975
Essex - Hedgehog Haven, Frinton, 07709 767511
Gloucestershire - Help a Hedgehog Hospital, Brimscombe, 07870 378 207
Greater Manchester - Withington Hedgehog Care Trust, Manchester, 07597 510460
Hampshire - Hedgehog Cabin, Hartley Wintney, 01252 845065
Herefordshire - Hollycroft Hedgehogs , Tillington, 01432 769375
Hertfordshire - Hornbeam Wood Hedgehog Sanctuary, Harpenden, 07999 573513
Kent – Folly Wildlife rescue, Tunbridge Wells, 01892 543213
Lancashire - Preston Hedgehog Rescue, Preston, 01772 700536
Leicestershire - Leicestershire Wildlife Hospital, Kibworth Beauchamp, 07951 285366
Lincolnshire - Hedgehog Care, Louth, 01507 450221
London - Wildlife Rescue & Ambulance Service, Enfield, 07970 141282
Merseyside - Freshfield Animal Rescue, Liverpool, 0151 931 1604
Nottinghamshire - Brinsley Animal Rescue, Brinsley, 0845 458 2813
Norfolk - Norwich Hedgehog Rescue, Norwich, 07468 622828
Northumberland - Northumbrian Hedgehog Rescue Trust, Longframlington, 01665 570911
Northamptonshire - Animals In Need, Little Irchester, 01933 278080
Oxfordshire - West Oxford Animal Rescue, Oxford, 01865 438128
Shropshire - Cuan Wildlife Rescue, Much Wenlock, 01952 728070
Somerset – Prickles, Cheddar, 07806 744 772
Staffordshire - Garden Bird and Hedgehog Rescue, Stafford, 01785 747683
Suffolk – Suffolk Hedgehog Hospital, Newmarket, 01638 500295
Surrey – Harper Asprey Wildlife Rescue, Windlesham, 01344 623106
Sussex (East) - East Sussex WRAS, Whitesmith, 07815 078234
Sussex (West) - Brent Lodge Wildlife Hospital, Sidlesham, 01243-641672
Tyne and Wear - St. Francis Animal Rescue, South Shields, 0191 456 9613
Warwickshire - Warwickshire Hedgehog Rescue, Welford on Avon, 01386 882 288
West Midlands - West Midlands Hedgehog Rescue, Walsall, 01922 419532
Wiltshire - Oak & Furrows Wildlife Rescue Centre, Cricklade, 01793 751412
Worcestershire - Willows Hedgehog Rescue, Bromsgrove, 07518 354408
Yorkshire (East) – Holderness Hedgehog Hospital, Elstronwick, 07795 690407
Yorkshire (North) – Whitby Wildlife Sanctuary, Whitby, 07342 173 724
Yorkshire (South) – South Yorkshire Animal Rescue, Sheffield, 0114 234 9656
Yorkshire (West) - Oggles Hedgehog Rescue and Rehabilitation Centre, Dewsbury, 07954 138853
Northern Ireland – Hedgehog Rescue, Derry, 07516 255138
Scotland – Forth Hedgehog Hospital, Fife, 07815 914 912
Wales – West Wales Hedgehog Rescue, Ceredigion, 07527 524300
Help Us Save The Hedgehog
Even if you rarely encounter hedgehogs, there is another way you can help. Education Quizzes has set up a petition aimed at banning the poison metaldehyde. It is used in slug pellets and has a major effect on hedgehogs who rely on slugs for food.
The toxin was banned by the British Government in 2018 but that was overturned due to technical reasons less than a year later – not because metaldehyde is safe, but due to a 'technical error'.
Will you help us to save the hedgehog by adding your name to our cause? It's so easy to do – just follow this link. We'd be extremely grateful.
And, if you want to find out more about hedgehogs, or about our campaign, you might find these pages of interest: