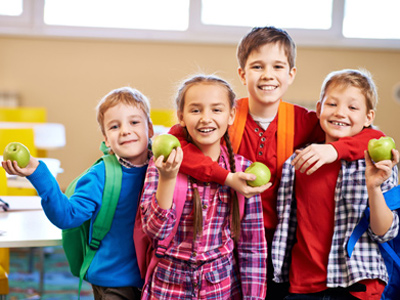 Choosing the right school for your child is a crucial decision for any parent. It's natural to want the best education for your child, but competition for places in top schools can be tough. To help you make an informed choice, here are some key steps:
Private or Independent Schools
The first step is deciding between private and state schools. Private schools, also known as independent schools, can offer unique advantages, but they come at a cost. Here are some facts about private schools:
Private Schools are also called Independent Schools
Some well-established Independent Schools are known as Public Schools
The UK has approximately 2,500 Independent Schools
About 7% of the UK's school children attend Independent Schools
In 2015, the average cost of day-pupil education in an Independent School was £13,194 per year
Boarding fees average £30,369 per year
Top schools like Harrow can cost at least £40,000 per year
Over your child's school life, day-pupil education can add up to around £200,000
Before choosing a private school, consider whether it's within your budget and if the investment is worthwhile.
For a comprehensive guide on private schools, visit our What are Private or Independent Schools page.
LEARN ABOUT THE BENEFITS OF LEARNING THROUGH QUIZZES
Reasons to Choose Private Education
There are various reasons to opt for private education. According to a recent survey, the top three reasons parents choose private education include:
Smaller class sizes
Potential networking opportunities for children
Familial connections to the school
Many private schools offer scholarships and bursaries to help with costs. Contact the school to inquire about eligibility.
Understanding Admission Criteria
Each school has its admission criteria, determining who they accept as pupils. Some common factors include:
Residence in the school's 'catchment area'
Attending a 'feeder' school
Having siblings in the same school
Choosing a faith school that aligns with your family's religion
Selective secondary schools often require students to pass an entrance exam or 11-Plus.
Proximity to Home and School Choice
Local authorities typically place students in the nearest school, affecting house prices near popular schools. You may qualify for free transport; check with your local council for details. Consider the commuting time and its impact on your child's schedule.
Keep in mind that distant schools may lead to late returns and less time for other activities or homework.
FIND OUT WHY KIDS LOVE OUR WEBSITE
Using Performance Tables for Comparison
Ofsted reports are essential for comparing schools. These reports are available online. Don't dismiss a school just because of its past performance; check if improvements have been made. Head teachers can make a significant difference. Additionally, examine school performance tables to compare exam and test results.
For in-depth information on Ofsted and its role, visit our What is the Role and Responsibility of Ofsted? article.
Involving Your Child in the Decision
Include your child in the decision-making process as much as possible. Their input is valuable, and their preferences should be considered. Moving to a school with their friends or within a familiar network can be reassuring. For confident children, a larger school may be suitable, while a smaller school can offer a more nurturing environment for less confident children.
Visiting Potential Schools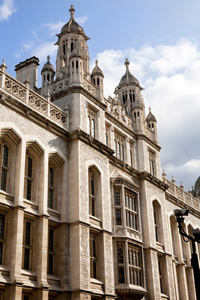 Visiting schools is essential in the decision-making process. Most schools, including secondary and independent ones, offer open days or events where you can explore facilities, meet teachers, and ask questions. If you're considering a primary school or changing schools mid-year, arrange a meeting with the head teacher or school management to discuss your child's needs.
Specialist Schools
Consider whether a school's specialisms and expertise align with your child's interests and talents. Some schools excel in particular subjects or extracurricular activities. Explore class sizes and available clubs to make an informed choice.
Choosing the right school is a significant decision that impacts your child's life. Engaging with the school about your child's education can enhance their academic journey. EQ's Knowledge Bank offers resources to help parents navigate various aspects of education and parenting, providing answers to common questions.