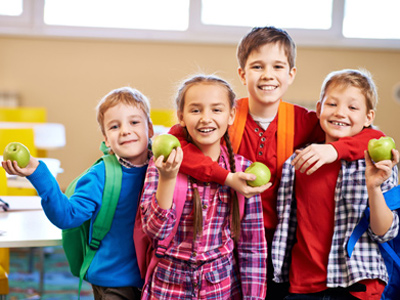 Choosing your child's school is an important parental task, so how can you make sure you choose the right school? As a parent, you'll want your child to go to the finest school. But your neighbours want that for their children, too – and the finest schools have a limited number of places! To find the best school for your child, do some research on the school and its quality, carefully check the school's admission criteria and take care with your formal application.
What are private or independent schools?
The first decision you'll have to make is whether to send your child to a private school or to a state school. But what is the difference? Here are some facts about private schools:
Private Schools are also called Independent Schools
Old, traditional, well-established Independent Schools (like Harrow) are often referred to as Public Schools
There are about 2,500 Independent Schools in the UK
About 7% of the 8 million school children in the UK go to Independent Schools
For a day-pupil's education at an Independent School the average cost in 2015 was £13,194 per year
Boarding fees are an average of £30,369 per year
Going to Harrow costs at least £40,000 per year
Day-pupil education over your child's whole school-life costs around £200,000 – about the price of an average house – so evaluate its worth
The most important question to ask yourself when considering a private school is this - can you afford private education? And is it worth it?
For an indepth look at this subject, everything you need to know can be found on our What are Private or Independent Schools page.
Why send my child to a private school?
There are many reasons you might want to send your child to a private school. In a recent poll of parents, the top 3 reasons for choosing private education were:
Smaller class sizes
Children will make good connections
Family member/s went to the school
Many fee-paying schools offer scholarships and bursaries to cut costs. Contact the school to ask about eligibility.
What is the admission criteria for different schools?
Different schools have different rules about who they will accept as pupils. This is their admission criteria. Ask your local council, check schools' websites, or contact schools directly for information about their policies.
Every child is entitled to a free education in state schools, but most schools will prioritise your child if:
You live in the 'catchment area' for that particular school. Where you live determines which school your child 'should' go to. Councils draw boundary lines around residential areas, and expect children in that area to attend a particular school – usually the closest school, but not always! Check with the council or school
Your child's previous school is their 'feeder' school. A secondary school usually accepts all pupils from two or more primary schools (called their feeder schools). A primary will usually prioritise their own nursery pupils
Your child has a sibling already attending the school. Many schools will prioritise your child if their elder brother or sister already attends
You want your child to go to a faith school and your family practises that religion. You might have to provide a letter from your minister, priest, imam or rabbi to support your application. Some faith schools consider applications from students not of the faith
In the case of selective secondary schools (grammar schools, and most independent schools) your child will usually need to pass an entrance exam or 11-Plus.
How does distance from home affect which school my child can attend?
Local authorities generally steer you to the nearest school – which is why house prices near good schools are often inflated! You may qualify for free transport. To find out, visit the government site here for a link to your local council. If you don't qualify then you'll have to think how your child will travel, and what will it cost?
Remember – if the school is distant and your child doesn't get home until late, they will still have homework to do – so there won't be much time to read or spend time with friends or family.
How can I use performance tables to compare schools?
Ofsted reports are invaluable for comparing schools. Reports are freely available online, so read them and make sure you understand how they work. If a school didn't do well in the last Ofsted inspection, don't dismiss it. Find out if changes have been made to improve it. A new head teacher might make all the difference! Take a look at the school performance tables, where you can compare exam and test results.
Our extensive What is the Role and Responsibility of Ofsted? article will give you all the information you need.
Should I involve my child in choosing their school?
You should involve your child, as far as possible, in choosing their school. They will have their own ideas about what they want. Listening to their opinions and discussing options helps them to feel included. Does your child want to attend the same school as their friends? Most children move up from infants to the same junior school; or a 'feeder' primary school to their local secondary. If you choose a completely different school, your child will need to make new friends. Confident children will thrive, but if your child is less emotionally resilient, they may prefer familiar faces. A smaller school might suit a less confident child. A larger school will usually offer more facilities, clubs, activities and a greater choice of subjects.
Should I visit potential schools?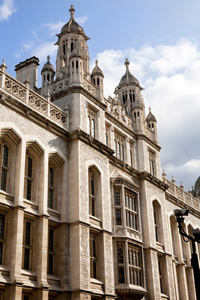 All good schools are pleased to answer your questions because they appreciate parental involvement. Visit all the schools you are interested in. Most secondary and independent schools have open days, parents' nights or 'transition' days for upcoming year groups. Look around, see the facilities, meet the teachers and ask questions. If you're considering a primary school, or are moving school mid-year, arrange to meet the head teacher or one of the management team to discuss your child's needs and find out more.
Are there any specialist schools?
Some schools have certain specialisms and staff with particular expertise. If your child excels in Music or Maths, will their needs be met? Will they be challenged enough to progress further? Some schools offer different subjects and opportunities. If your child loves to play a particular sport or instrument, or wants to learn Chinese, will they be able to do this? What clubs and other activities are offered? How big are the classes? Generally, the smaller the better.
So, how can you choose the right school for your child? The decision will affect your child's life for a long time, so it's important you get it right. Engaging with the school about your child's education will undeniably give a boost to their academic achievement. Can YOU work well with the school? You will get to know them very well!
There are lots of decisions you have to make as a parent so any help is always welcome! That's where EQ's Knowledge Bank comes in. It's an educational resource which aims to answer any questions parents might have. And not only do we have loads of information on education, we also offer tips and advice on other aspects of parenting, like raising confident children or finding suitable activities for the school holidays. Why not take a look?