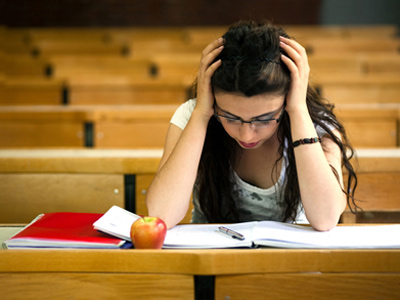 School years might be the 'best years of our lives' but they can be emotionally and mentally challenging too. Being able to cope with stress, and being able to recover from negative experiences, helps immensely. So, how can you make your child more emotionally resilient? By building strong foundations for your child's emotional resilience and wellbeing you will prepare them for life, enabling them to deal with the pressures and stresses they will face during their school years and beyond.
What is emotional resilience?
According to the charity Young Minds, emotional resilience is 'normal development under difficult circumstances, or the human capacity to face, overcome and ultimately be strengthened by life's adversities and challenges.' Resilience is the ability to bounce back from adversity. If a child learns to build their resilience, they can better deal with life's twists and turns – and be mentally healthy.
How can I make my child more confident?
As parents, we may want to protect our children from difficult things, but they will face challenges throughout life. They need to learn to cope when we're not around, dust themselves down if they fall or falter, bounce back and continue if they are to become self-confident.
At times, anyone can lack confidence or be prone to self-doubt - or even self-loathing. Dealing with negative situations is easier for children if they have self-belief, good people around them and a loving, safe environment.
Allow your child to face up to challenges and go through them. Support them with suggestions or guidance, but do not over-protect them. With every challenge they face, they will learn new strategies to deal with difficult situations that will help them in the future.
The charity Mind has some tips for young people in developing emotional resilience.
Do I put my child under too much pressure?
Parents can also place heavy demands on children to succeed. Karen Sullivan, author of 'Kids Under Pressure', says, 'Parents put children under enormous pressure with heavily orchestrated schedules of extra activities, all of which are designed to help them succeed in life. However, this leaves little free time for children to be children and to relax. Children are often left feeling they are not good enough because they are not 'the best'.'
Many 'hobby' activities, like sports, music and dance, are achievement-orientated too. Children can develop an expectation that they should excel in everything – rather than relaxing or having fun. This spoils their 'free' time and drains their emotional and physical resources.
Do exams put children under too much stress?
All too often, the pressure to achieve high standards in school and do well in exams can weigh heavily on a child's emotional wellbeing, putting them under stress and harming their mental state. A study by the NSPCC found that academic concerns were the biggest cause of stress for nearly 50% of children. In 2013-14, ChildLine received over 34,000 approaches from young people worrying about revision, school workloads, teachers and other school issues. The constant push for schools to meet Ofsted recommendations or government targets puts pressure on teachers. This has the knock-on effect of pressure on your child to do better.
Every child is different. Some shine in certain areas and struggle in others. By reassuring your child that their very best is good enough - as long as they give 100% (not necessarily 'get' 100%) in every subject. This will remove a huge amount of pressure on them to please you. If your child is struggling, arrange to talk to the teacher and discuss what can be done to help.
How can I protect my child from peer pressure?
Some children are more vulnerable to 'peer pressure' than others. Many fall victim to their peers in a desperate attempt to be liked or to fit in. It seems easier to go along with the crowd than to stand alone and be seen as an individual. So, how can you protect your child from peer pressure? Teach your child to have faith in themselves. In a situation where peers are egging them on to be the same or to do wrong, encourage them to listen to their own hearts and minds. If they avoid being led, or putting themselves in a position to be bullied by others, they will protect themselves from pressure to fit in.
Encourage your child to be an individual and seek out like-minded friends who share the same interests. Having a support network – whether friends or family – helps to build up emotional resilience and mental wellbeing.
What support do schools give to children with emotional problems?
If you have concerns, or your child has emotional problems, visit your child's school and arrange to meet the pastoral or SEN (Special Educational Needs) teams. Schools may have different names for the support – learning mentors, year tutors – but they should ease any concerns you have and provide structured intervention if necessary. Ensure that your child knows where they are and what they can do, should a need arise.
Having somewhere to go, where there are friendly and understanding members of staff trained to deal with emotional and mental health issues, can be important to your child's development and progress through school.
How can I focus on my child's strengths?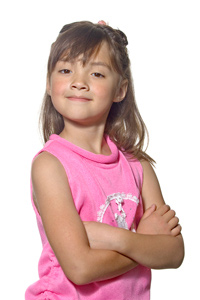 Every child is different and has differing strengths and weaknesses. By recognising and focusing on their strengths, celebrating them and building on them, your child's self-esteem will be boosted. This helps them to believe in themselves in other areas too. A confident, well-rounded child is both emotionally and mentally healthy. Daily encouragement and demonstration of the faith you have in them will boost their self-esteem and confidence. Celebrate the positive things your child says and does. Feed their dreams and aspirations. Do not dwell on the negatives. If something negative happens, face it head on together. Teach your child to deal with it, and then let it go.
Resilience helps your child's emotional wellbeing and prepares them for life. So, how can you make your child emotionally resilient? Encourage them, be consistent with them and, most of all, let them know they are loved. Providing a loving, safe and supportive home environment certainly gives your child a good start in life - both emotionally and mentally. A stable foundation makes it safer for them to bounce back from setbacks and learn skills that will help them to become independent, confident, well-balanced young adults.
For further advice, take a look at the Education Quizzes Knowledge Bank. We have dozens of articles, each one aimed at answering specific questions parents want answered. We have a mine of information related to education, schooling and raising happy, healthy and safe children – a valuable resource for any parent.