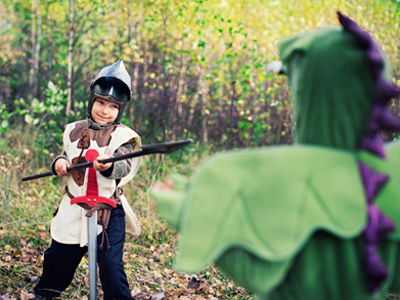 Sometimes it can be a challenge encouraging children to complete schoolwork and homework (or do other things!) but a child who is motivated is set for life. If your child has a positive attitude and works hard to achieve their dreams – that is a great start. So how can we help a child to get motivated? This guide will show you. For an in-depth look at the value of homework, why not have a read of Does Homework have any Value?
How can I show my child the purpose of home or schoolwork?
If they are reluctant to go to school or to do their homework, you may hear your child say, 'Why? What's the point?' It's important for a child to be able to see why they must do a task – especially one they don't expect to enjoy. If they can see the bigger picture, or know what the purpose is, it becomes easier to motivate them.
If they are reluctant to complete homework, investigate the reasons. Perhaps they are struggling or bored. Work on this with them. If they are younger, it might be a good idea to sit with them while they work.
How can I set realistic goals for my child?
Setting goals is a fundamental part of motivating your child. Help them to set realistic goals they can expect to achieve. They can have short term goals (over the next week, or term) or longer term goals (over the next year… or ten years).
Ask 'what would you like to…
…do?' E.g. 'Get into the football team'
…be?' E.g. 'Top of the class in maths'
…have?' E.g. 'More friends'
What sort of goals should my child have?
Your child might set a goal for each school subject, or one overall goal. Here are some ideas of what sort of goals to set and how to make them come about:
Make sure their goals are within their own power, and not dependent on other people. For example: 'Make Mrs Teacher a nice person' may not be possible for them
Reality check this with: 'What can you do to make this possible?' or 'How can you help this to happen?'
Ensure that goals are their own choice – and not yours! Children want to please you, but accept that they might not want what you want!
Children's goals change, and not every goal needs an action plan. A six-year-old might want to be a princess! But if an eleven-year-old wants to be a doctor, talk through what they need to do to achieve it. That Maths homework might be more compelling if they know it will help them to get excellent grades – which will help them get into medical school
Help them to split things up into small steps. Explain the benefits of working to achieve each small goal to reach their bigger one
Whatever your child's goals, be sure to offer them support and praise.
What if my child chooses unrealistic goals?
If your child's goals are huge and seem unrealistic – 'be a millionaire', or 'go to Jupiter' – don't dismiss them out of hand. They might be achievable as future long-term goals, but they still need breaking down into small steps. Action plan by asking these questions about their goal:
Why do they want it?
How can they do/have/be whatever their goal is?
What is the first thing they need to do?
Where will they do it?
Who with? Or who can help?
When will they do it?
And then, what will they do?
How can I motivate my child to achieve their goals?
Having a goal is fine, but how do you make it so irresistible that it motivates your child into action? Ask them to see themselves having achieved their goal – or to draw a picture. Make the experience of having achieved their goal feel real. Make it multisensory – How will it feel? What will they hear? (What will people say?) What will they see? (How will people look? Smiling? Happy?). This will help them to have clear focus and they are more likely to work hard if they have 'felt' the success of getting something they really want.
How can I deal with my child's fear of failure?
Lack of self-belief or fear of failure can all contribute towards children feeling unmotivated. The BBC website offers useful advice on helping children to try new things, through developing a growth mind-set.
Children measure themselves against others' and can easily feel negative about their own achievements. Raise your child to be positive and strong, and teach them that, if they don't succeed, they can try again. Help them to constructively criticise themselves and identify where they need to improve, and how they could do it.
Teach children that change can happen and, through determination and work, goals can be met.
Should I reward and praise my child?
Rewards can be an incentive for children, but don't bribe them with expensive items, or promises upfront. If you do reward them, let them select from a few options after the event. A sticker chart can be displayed in your home. Some experts recommend that you praise effort, rather than achievement. Praise helps children feel good, but be realistic. If you give high praise to every single thing they do, your words will lose their value and have no effect. Explain that you want them to try their best and, as long as they have done that, you will be proud of them.
What is positive parenting?
You've probably heard the phrase 'positive parenting' but what does it mean? Basically, positive parenting uses love and connection rather than punitive punishments. Research shows that children are more responsive when we empathise with them. To be a positive parent is to maintain a positive mental attitude with your child and inspire them whenever possible. Here are some tips on positive parenting: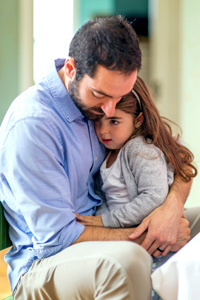 Encourage your child to show you their work. Be enthusiastic about what they're doing, ask questions and show genuine curiosity
Never make them feel that they are not good enough or that their efforts have gone unnoticed. Children can easily be disheartened and overly critical of their efforts - so don't compare them to siblings, friends or relatives
If things haven't gone well, particularly if they are doing important exams, help them not to dwell on mistakes. Keep their spirits up and move on
Suggest that they spend time on hobbies or participating in sports
Help to establish a healthy balance between work and fun, ensuring that they have time to relax and socialise
So, how can you motivate your child for school or homework? Encourage them to pursue their dreams, and let them know that you are there for them if they fall or falter. But don't overdo it. Often, letting them be is better than being a helicopter or tiger parent!
For more useful parenting information pay a visit to the Education Quizzes Knowledge Bank. It's packed full of articles which aim to answer the questions asked by parents. They could be on any aspect of education, such as home schooling or special needs education, or they could be on some of the issues concerning parents, like cyberbullying or substance abuse. It's a valuable resource for any parent!