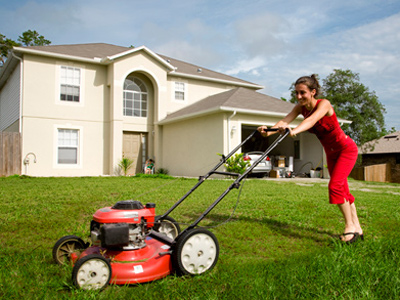 We all want to raise happy children but life has its stresses and society puts pressure on all of us. How can we prepare them to feel happy and to be resourceful for life? This guide will help with some ideas which should keep your children - and you - happy.
How many children are happy?
In 2013, a UNICEF study measuring the happiness of children throughout the world reported that the UK was the 16th happiest country out of 29. Although 86% of children feel happy and safe at home and school, some children still don't.
What are the benefits of being happy?
Being happy is a goal in itself but it also brings other benefits. Seeing positives in any experience will develop children's resilience. An optimistic outlook will help them to recover from set-backs that might knock other children down for life. Happy children are less likely to suffer from mental health problems and confidence issues later on. And what's more, they will be in the right frame of mind for learning!
Can happiness be taught?
Martin Seligman is the founder of the theory of Positive Psychology: 'the scientific study of the strengths that enable individuals and communities to thrive', at the University of Pennsylvania. Dr Seligman emphasises the importance of a positive state of mind to help improve our happiness and mental wellbeing. He also shows that happiness can be taught.
A calm and relaxed environment will encourage overall growth and wellbeing. Bringing up your child in a happy and positive environment will give them the confidence to believe in themselves and achieve their goals.
What are the signs my child is unhappy?
If your child is withdrawn or not engaging, these are warning signs that they might be unhappy. Recognise any signs as early as possible and intervene gently, with positivity. Don't wait to see if it will 'all blow over'. Mental health issues can affect children as much as adults. Statistics published by the NHS from the 'Office of National Statistics' conclude that 10% of 5-16 year olds in the UK suffer from a mental health issue. Around 4% of children suffer from anxiety or depression.
How can I prevent my child becoming unhappy?
We all feel down from time to time but, hopefully, these are short-lived. To prevent your child becoming more prone to feeling unhappy, there are a few things you can do:
Teach your child that talking helps in most situations and facing up to problems is the way to resolve them. If your child feels that they can talk to you about anything without being judged or punished, you are well on the way to giving them a happy, enjoyable and healthy childhood
Children need to know that they have a parent, older family member, teacher or another trusted adult, to go to when they need advice or guidance
Encourage your child to express emotions in a safe and controlled way. If they are angry or upset, give them the chance to talk, and to healthily and freely express how they are feeling. This will help them to avoid bottling things up, and unhealthy outbursts
Think back to when you were a child - what did you need in order to deal with issues and situations that arose? Share your thoughts but don't project your own fears and needs – recognise that everyone is different. You can be the best teacher just by listening and supporting. Don't tell them what to do, but help them to find their own way and make their own good choices
Empathise with your child and reflect on life events with them, and options they might take. They will soon realise that you are more than mum or dad, you are human, just like them. You can even be their best friend
How can I create a positive home environment?
Just as negativity attracts negativity - positivity attracts positivity. We spend most of our time at home so how can we create a positive home environment for our children? Here are some tips: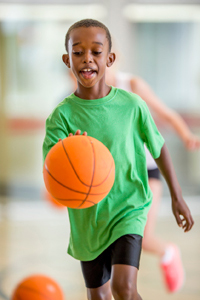 Help your child to avoid negative influences like the news, bullies or people who make them unhappy. Or if they can't be avoided – help your child to deal with them and stay positive in spite of it all. Everyone knows a pessimist - and how energy-draining they can be! Find radiators – not drains
Tell your child they are loved, and how proud you are of them. Encourage them to reach for their dreams and to bounce back from adversity
Display things around the home to inspire them – motivational posters, certificates of achievement, trophies they have won, even their own drawings
If your child gives their all, losing is not a failure - just a missed opportunity. Next time, knowing better, they could be triumphant
Encourage them to form important relationships with like-minded, well-adjusted, happy children
Most importantly, let them have fun. Give them the opportunity to do activities, sports and hobbies and find their true passions in life
Exercise releases endorphins that help us to feel good. They will be burning any excess energy, forming friendships and the fresh air will help them to be alert and healthy
Raise your child to be a thoughtful and helpful member of society. Give them tasks to carry out around the house and garden to help them feel useful and to develop a sense of responsibility. Teach them the importance of helping others less fortunate. For example, encourage them to donate their old toys to charity, or to ask a shy child to play. They will feel happy, knowing that they have done something to help others
Children often need a routine to feel secure. Good habits help them to feel safe and confident, so always have structure to your family life
Introduce 'thinking time' into the family routine - a quiet time to ponder the day's events, discuss anything troubling them and to prepare for the next day. This can be done before they go to bed. It will allow them to learn from yesterday, and prepare for them tomorrow with a positive mental attitude
More information is available on the Young Minds website.
So, how can you raise happy children? Communication and a positive environment help. Rather than material things, teach children that the best things in life are free, such as friendships, love, laughter and memories. Children copy what their parents do. So remember that they are watching how you deal with your own emotions and situations. Be optimistic, and provide a good role model.
You might also want to look at Action for Happiness - a movement for worldwide happiness. Their website has lots of resources, toolkits and ways of connecting with likeminded people to spread happiness!
If you have any questions on education or parenting, then have a browse through EQ's Knowledge Bank. You'll find a library full of articles which aim to provide answers to parents' questions. If there's anything you've always wanted to know but never got round to finding out, the information you're after could be just one click away!