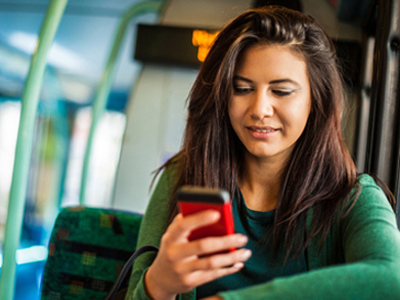 Most schools welcome parental engagement and involvement. They encourage communication with parents because this supports children's learning. Many schools use text messaging to ensure that parents are kept informed – but you will want to talk to them, too. So, how exactly do you talk to your child's school? This guide will help you to keep the lines of communication open.
What should I tell my child's school?
If your child is starting at a new school or in a new year, you might have specific concerns related to their health, emotions or academic level. If so, it's important that you tell the school. Supply them with relevant information upfront. This opens a two-way, ongoing dialogue, and helps the teacher find the best approach to your child's education and welfare. Here is some essential information which, if it applies, you must tell the school about:
Perhaps your child struggles with some things; is gifted in sports or a specific subject; or is experiencing an issue that might affect them, like bereavement or parental divorce. School will probably need to know these things. Write a letter detailing the issue, so that your child's teacher and school have the information, and can share it with relevant teachers and other professionals who can support them
If your child has a medical condition that school should know about, tell them the implications – and also send a copy to the school nurse, if there is one
Does your child have specific dietary issues: allergies or intolerances, vegetarianism, or faith-related food requirements? Again, put this in a letter. Send copies to your child's teacher, nurse or head of catering – as appropriate
Make sure you include all your contact details and numbers in any correspondence you send. The teacher, nurse, and/or office staff might want to discuss any issues you raise.
What should I write in my child's homework diary?
Many schools give pupils a record or diary to take home regularly. Teachers often use this to communicate with parents: tracking progress, recording homework tasks, noting behaviour or ensuring that you see school letters. You can check or sign off tasks here. If the teacher writes a comment in your child's homework diary, it's worth responding or at least signing it, so they know you have read it.
Use this opportunity to keep communication open. If you write in their reading record: 'Phoebe read with great enthusiasm this evening, and understood every word. She was keen for more,' this can help your child's teacher. If they are considering moving your child up a level, the information you give could help inform their decision.
What should I ask the teacher at parents' evening?
Depending on the school, parents' evening may happen once a year or once a term. Many schools allocate parents strict five or ten-minute slots, so this is not the time to bring up a complex matter, such as your child's anxiety or insomnia. Instead, use the slot to pin down exactly how well your child is performing in each of their core subjects.
Decide on a specific question the teachers can answer briefly. Some schools don't like to talk about 'top' or 'bottom set', so if you would like a comparison, ask – 'Do you feel s/he is performing above the average?'
How can I interpret my child's school report?
Again, schools may supply reports termly or annually. They usually take the form of written descriptions, and may include grades or test scores. At first glance, grades can seem incomprehensible! They might match levels of the National Curriculum, but schools often have their own grading system (e.g. '6A' where 6=achievement, and A=effort). Many schools include a separate sheet to 'interpret' any grades, so you can understand how well your child is doing. As the curriculum changes, the levels and grades may change too.
No idea if your child is ahead of target, mid-level, or falling behind? If no grade is supplied, ask for an explanation. If you contact the school they should clarify things for you.
How should I talk to school if there is a problem?
Sometimes swift action is required. There might be a problem with a member of staff, or bullying by classmates at school. If so, how should you talk to the school? A phone-call in the first instance is appropriate to raise your concern. You can then arrange a meeting as necessary.
If your problem is with the teacher themselves, don't speak to them (or their manager) while you are fuming! This is unlikely to achieve the results you want. Instead, make an appointment for a day or two ahead, stay calm, and make a list of the points you want to raise, so that you don't miss out anything important. Be diplomatic, and show that you know your child is not their sole concern.
Take notes straight after the meeting, logging the time and what was said on both sides. If you ultimately need to take the issue to the head teacher or a more senior staff member, these notes will show you are not a trouble-maker, but a parent with a genuine concern.
What should I avoid when talking to the school?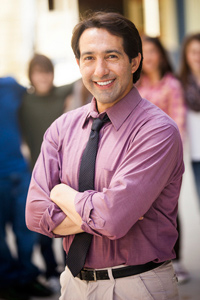 As with all things, there is a certain etiquette when it comes to talking to the school. If you have an important matter to discuss with your child's teacher, don't try to catch them at the end of a school day. If the matter is minor, your child's teacher might be able to spend two minutes discussing it. Otherwise, they might have an after-school club to supervise, or appointments pre-arranged. They are unlikely to have time to give your concern much attention – which will impact on the outcome for your child.
Check the school's communications policies. Make an appointment – or use the methods above. Some schools welcome texts, emails or phone-calls to staff, but please understand that teachers in secondary schools teach hundreds of pupils, so do not do this frequently!
Call or email the school office, and either make an appointment to meet your child's teacher, or ask if they can ring or email you. Give the receptionist some idea if the matter is urgent, or if it can wait a day or two. If you feel that talking face-to-face is essential, politely insist on a meeting.
So, how should you talk to your child's school? Calmly, and via the correct channels. If you're interested in wider school issues, think about joining the parent-teachers' association (PTA), any school fundraising group or the school's governing body. Volunteer in the classroom or on school trips – to build closer relationships with staff and children!
If you have any other queries about education then you'll find EQ's Knowledge Bank a useful tool. We have dozens of articles which aim to answer parents' questions on all aspects of education. We also have tips and advice to help you raise happy and successful children. Why not take a look?