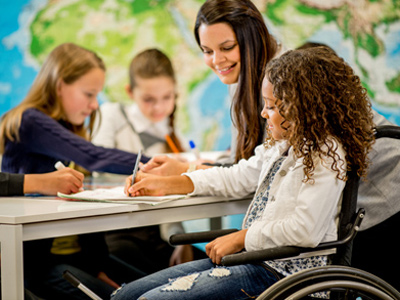 Children with learning difficulties or disabilities may find their education suffers. Without extra help, they might fall behind others of the same age. Children with Special Educational Needs (SEN) qualify for assistance from their nursery, their school or their college.
Children with Special Educational Needs are more common than you might think. It's estimated that 20% of children would qualify at some stage of their school career. Those with conditions like dyslexia or autism are entitled to help, as well as more severely mentally or physically disabled youngsters. This guide will explain the fundamental points of Special Educational Needs.
Who qualifies as having Special Educational Needs?
SEND, the Government's guidance on Special Educational Needs and Disability, states that:
A child or young person has SEN if they have a learning difficulty or disability which calls for special educational provision to be made for him or her.
A child of compulsory school age or a young person has a learning difficulty or disability if he or she has a significantly greater difficulty in learning than the majority of others of the same age, or has a disability which prevents or hinders him or her from making use of facilities of a kind generally provided for others of the same age in mainstream schools or mainstream post-16 institution.
So, who exactly qualifies? Well, there are four main areas of SEN. Children with SEN may have problems with:
communication and interaction
cognition and learning
social, emotional and mental health
sensory and/or physical needs
These terms are quite broad and cover a whole range of conditions, from ADHD to a terminal illness. If you think your child qualifies, then speak to their teachers in the first instance.
Does my child have Special Educational Needs?
If you suspect that your child may have Special Educational Needs then you should take action. If they have not yet started nursery or school then go and see your GP and ask for advice.
If your child has already started education then the school or nursery will approach you if they think anything is amiss. They will have a Special Needs Coordinator (SENCO) whose job it is to arrange any necessary help for children with SEN.
If your child has started school when you start to think they might have SEN, then talk to their teacher. Tell them of your suspicions and they will consult with the SENCO and together decide whether your child does have special needs.
As your child's guardian, you will be involved, consulted and kept informed of any decisions. If your child is 16 or over, then they will have plenty of input in working out what support they are offered.
How do I get help for my child with SEN?
Once you've spoken to your child's teacher and their SENCO, they should arrange for an assessment. It's the duty of every school to educate all of its pupils to the best of their ability so they will want to know if a child does have Special Educational Needs.
If it's decided that your child does have special needs then the SENCO will find out what kind of support is necessary. They might also ask medical specialists for more advice. You should be involved in this process and your thoughts will be taken on board.
Once a plan of support has been decided on, next it will be put into action. Your child's teacher and SENCO will check how well the plan is working and whether your child has benefitted. After a set time, the plan can be reviewed and any changes made if necessary. Again, you will be consulted so, if you have any ideas or concerns, you can voice them.
What help is available for children with SEN?
Once your child is identified as having Special Educational Needs they will get support from their nursery, school or college. What help is available depends on the child's requirements and their age. Below we take an in depth look at the kinds of help children of different ages can get.
Preschool establishments must follow the guidelines set out by the Early Years Foundation Stage (EYFS). These guarantee that children with SEN receive the support they need. To understand the guidelines, have a read of our Early Years Foundation Stage article.
Reasonable adjustments must be implemented for children with a disability, for example, tactile signs for those with a visual impairment. In addition, a written progress check is carried out when children are 2 years old and a health check is performed by a health visitor before children are 3. At the end of the reception year in primary schools, a written assessment has to be made to inform their Year 1 teacher of any special needs children might have.
When they are at school (between the ages of 5 and 16) children with SEN may be given a variety of support. Here's a list of some of the most common forms available:
A special learning plan
Extra encouragement
Extra help from a teacher or an assistant
Help with communication
Help with group activities
Help with personal care
Observation, both in class and at break times
Working in smaller groups
In Year 9, children with SEN will be given a 'transition plan'. This will help them to plan what happens when they leave school, either to go to college or to any other form of education. Talk to their further education provider well in advance of the new academic year. That way, if they cannot meet your child's needs then you'll have time to find an alternative. If you are struggling to find a suitable establishment then contact your local council who should be able to help.
What is an Education, Health and Care Plan?
If your child needs more assistance than their school or college can provide, then you can apply for an Education, Health and Care Plan (EHC). These are for children and young adults up to the age of 25 who need more help than is available to those with SEN.
To apply for an EHC, ask your local council to carry out an assessment. Over 16s can make the application themselves, or you can do it for them. If the council agrees to an assessment they may ask you to supply a letter outlining your child's needs, reports from their school/nursery/college, and a doctor's note.
You may have to wait up to 16 weeks after the assessment for the council's decision. They will let you know if your child qualifies for an EHC plan or not. If you disagree with their decision, you can appeal (more on that later).
If they do decide that your child qualifies, then the council will send you a copy of their EHC plan. This can take as long as 20 weeks from the initial assessment. After you receive the plan you have 15 days in which to reply with any comments or requests you wish to add.
How do I appeal against the council's decision?
If the council refuses to carry out an assessment for EHC, or if they will not create an EHC plan, then you have the right to challenge their decision. You can also do this if you think their plan does not offer enough support or disagrees with your choice of school.
Your first action is to contact the council and let them know of your grievances. They might be open to your ideas and will possibly make the changes you want. If not, you can appeal to the Special Educational Needs and Disability Tribunal.
What are personal EHC budgets?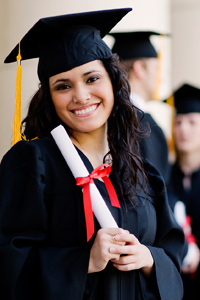 If your child has an EHC plan then you might be entitled to a personal EHC budget. This is money given to help with support and services which may be required for your child's social care, health, and education.
To find out if you qualify for a personal EHC budget, make an application with your local council and they will inform you of their decision. Unfortunately, not everyone with an EHC plan will receive a personal budget due to restrictions on the use of public resources. Even so, it's best to apply – after all, if you don't ask, you don't get!
A personal EHC budget can be managed in one of three ways:
Direct payments into your bank account – you are responsible for buying and arranging services
Notional arrangement – the local council or school hold onto the money but you decide how it is spent
Third-party arrangement – you choose somebody to manage and spend the money on your behalf
So, what are Special Educational Needs? Technically, they're a legal term to describe the needs of children with learning problems or disabilities. Many children have special needs of some kind, whether they have behavioural problems, mental health conditions or physical disabilities. To help them, the Government has outlined what help they are entitled to in order to support their education.
The EQ Knowledge Bank is a resource that endeavours to answer your parenting questions. Whether you want to know the ins and outs of the secondary school curriculum or how to protect your child from online dangers, we have information, tips and advice all just one click away!