After you have finished reading you can return to our Teachers Help Page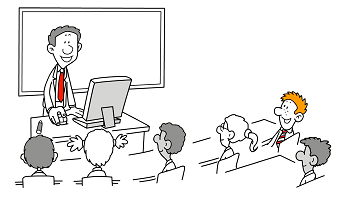 We all know the problems that many schools are facing with diminishing budgets and an ever-increasing need for physical resources, so let's consider where Education Quizzes fits into this picture…
We charge just £390 per year for primary schools or £590 per year for secondary schools. This allows all the students at a school to use our entire site. Teachers at the school can then register in their own right in order to set self-marking homework if this is useful to the way they teach.
Nottingham Academy (3,600 students) would pay us less than 2p per student per year and a primary school of 250 students pays us less than 3p a week per student. It has cost nearly £500,000 to develop the website to its current position but the price per school can be kept so low because of our investment in technology. It's an example of economy of scale in a high-tech world.
We know teachers well enough to understand that their raison d'être is to make lives better for the children in their care and for that reason you might want to let others know about Education Quizzes. Here are a few ideas for you.
Sharing with Students
First and foremost, you can share details of the site with your students - just let them have the Universal Login that we send you when you register.
Sharing with Fellow Teachers
Please remember that it costs nothing for teachers to register with us and by doing so they are able to set their own self-marking homework using our quizzes.
Sharing with Parents
Details of the site can be sent out in the correspondence that your school sends to parents. A fascinating new resource that costs parents absolutely nothing is sure to spark their enthusiasm; particularly if you tell them that purchasing a subscription in their own right would cost them £9.95 per month.
Sharing with Your Tech Department
You could have a word with your tech department with a view to putting a general link to the Education Quizzes site (www.educationquizzes.com) or, better still, links to specific sections of the site.
For schools who publish online details of homework requirements, a link to relevant quizzes or sections is almost essential.