Quick Revision For All Your Students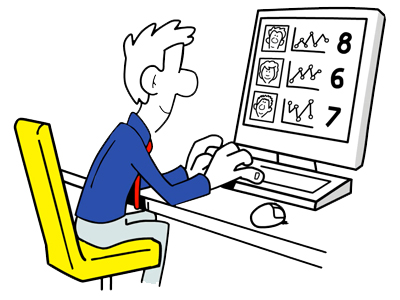 Want an effective revision resource? A resource that is fun for your students and has been proven to help them learn?
Education Quizzes is that resource and provides over 3,000 interactive multiple-choice quizzes.
The quizzes utilise the scientifically-proven learning technique Active Recall. Active Recall is more effective at embedding information in the long-term memory than passive learning methods such as reading, watching and listening.
"The power of quizzing students extends far beyond simply measuring a learner's knowledge state at a given moment in time. Quizzing, it turns out, provides a robust learning effect in and of itself."
Henry L. Roediger and Andrew C. Butler (Memory researchers)
Children LOVE Quizzes
You can use Education Quizzes to support and reinforce the tuition you provide. Explanations are provided after every answer so you and your students will know which areas to focus on.
You can even see which quizzes your students have played and view their scores for each quiz.
Your students can access and play the quizzes whenever they want and on any device, from a laptop computer to a tablet or mobile phone.
If you prefer, you can download the quizzes (and answer sheets) as PDFs and print them out, so you can work through them in your tuition sessions.
A subscription costs £9.99 per month or £49.99 a year (a saving of nearly £70). Subscribing allows you to create up to 40 student accounts for free.
This means you can tell prospective parents their child will get access to this fantastic revision resource completely free as an added bonus when they have tutoring with you.
Unlike other sites, Education Quizzes was created for the sole purpose of helping children revise. It has no advertising, no forums, no chat rooms, and no external links to games – just really useful quizzes that will help your students learn more, revise better, and pass tests and exams with flying colours.
You may also find these pages helpful: