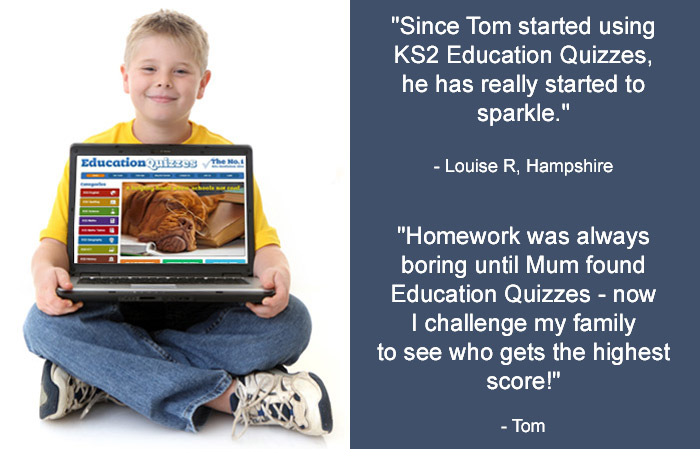 Enjoyable Learning of KS2 Subjects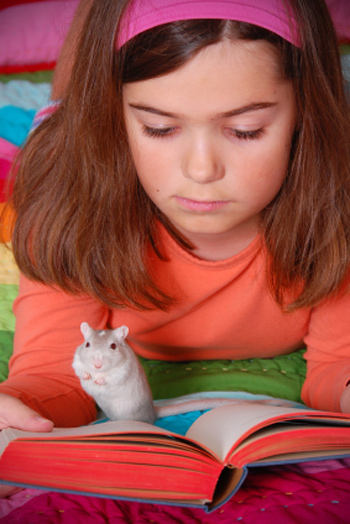 Success in the KS2 curriculum subjects is made easy and enjoyable with these educational quizzes. There are over 400 quizzes in a total of 12 subjects including maths, English and Science.
Important Development Years
Year 3, Year 4, Year 5 and Year 6 at primary school are often the most significant in a child's life. 7 to 10 year olds start to find their feet in the world of education and their level of success plays a large part in determining their future academic achievements.
Parental Support
Playing educational quizzes together is an excellent way for parents to support their children at this crucial stage. As well as accelerating the education of their children it is also great fun!
Professionally Written Material
Our KS2 quizzes have been written by teachers to consolidate classroom learning and help propel children to that coveted position at the top of the class. The quizzes meticulously follow the curriculum guidelines so you can be confident the quiz subjects match what is being taught at school.
Children who complete the quizzes in the KS2 section will benefit from also playing the quizzes in our 11-Plus section. We have 300 quizzes specifically aimed at children taking the 11-plus and these provide additional, slightly more challenging practice for all KS2 students.
Affordable Subscription
Best of all, the entire package is easily affordable – only £9.95 per month and you can cancel at any time, even during the first month.