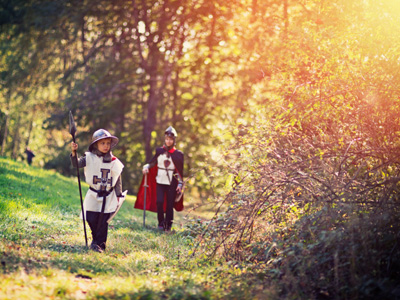 Words beginning with dec...
In December, the church bells went up a few decibels. Test your KS3 spelling of words beginning at dec.
"I'd probably want to teach at university, because children would drive me insane. I suspect it would be English literature, Shakespeare and so forth. I've always been deeply, deeply in love with that kind of thing." - Stephen Fry.
Have you ever wondered why the in- and un- prefixes in English do the same job? Both negate the following stem. So in- negates the following -sane, from sanus, the Latin word for "healthy". Why do we not use the word unsane? Sounds ridiculous somehow, doesn't it? And yet English includes the word "unhealthy", which has a near-identical literal meaning to "insane".
Read More
The short answer to this question is that the Latin stem requires a Latin prefix, thus the word is "insane", rather than unsane (insanus is, in fact, a Latin word). The prefix un- is Germanic in origin and was used in Old English. "Unhappy" is an example of a word created through using the English un- to negate a word which has not been derived from Latin. Inhappy just wouldn't sound right, would it?
Practise your spellings with this quiz.
Read Less
Did you know...
You can play all the teacher-written quizzes on our site for just £9.95 per month. Click the button to sign up or read more.
Sign up here