Education Maps
These interactive maps pinpoint the best schools in each of the 46 English counties as calculated by the Department of Education in their School League Tables – sometimes known as the School Performance Tables. The maps give parents an opportunity to see which schools are the most highly-rated in their location and they are an invaluable tool when moving to a new area. At the top of each map you will find figures and statistics that show how the county performs relative to other counties. To get started simply click on the map below and you will then be taken to the map showing primary schools in your chosen area and from there you can navigate to secondary schools.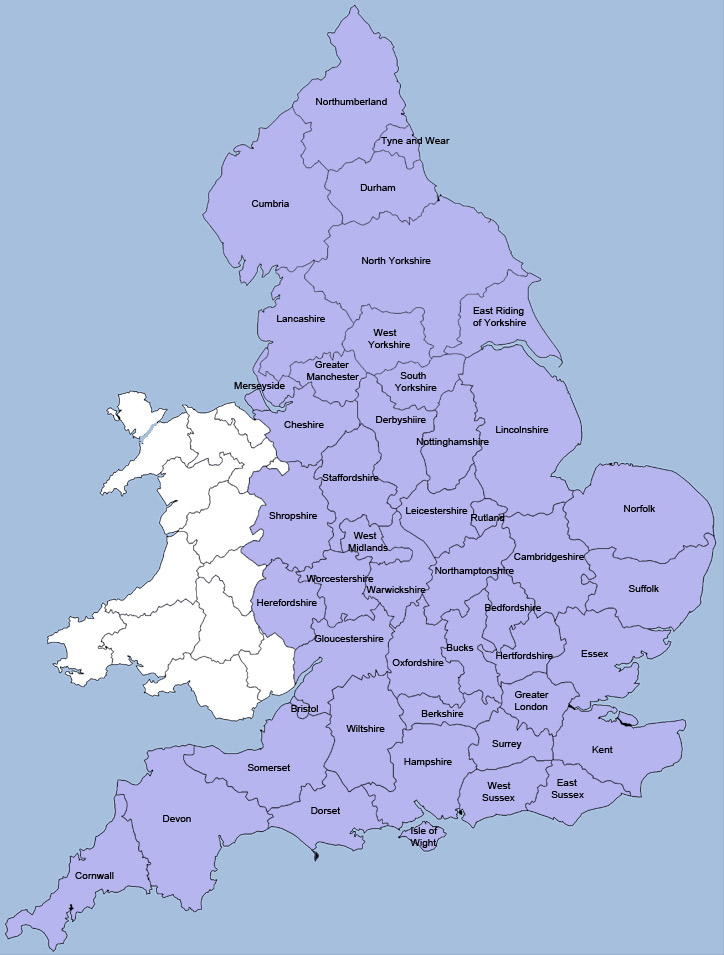 Click a county on either the map above or in the list below to be taken to the maps for that county.
You can read more about our educational maps and how to use them at our blog at School League Tables - 2013 Data Release and What are the Best Schools Near Me?