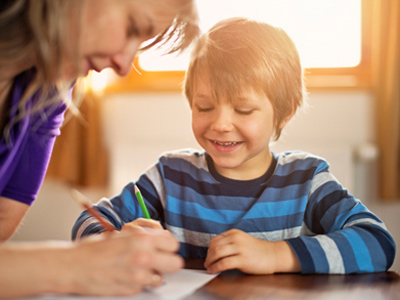 Why is homework important and how can you help your child? Here are some ideas, hints and tips for parents to ensure that children get the maximum benefit from their homework. You may also want to take a look at our The Value of Homework article.
Why are children given homework?
Teachers set homework to consolidate what has been taught in school, and to help pupils to develop as independent learners. Children who regularly complete the homework they are given achieve better results than those who don't.
Supportive parents and guardians will positively encourage independent learning and motivate children to learn at home. But a study of 2,000 parents in 2014 revealed that 1 in 6 parents did all of their children's homework for them! The following suggestions include some tips for making independent learning easier, and ways you can help your child with their homework skills.
How can I check if my child has any homework?
Before you can help your child with their homework, you need to know if they have any! One way to check is their homework diary. Most schools give pupils a homework diary or timetable. Check this regularly to see what work your child has to do.
How can I keep up to date with learning methods?
Learning methods have changed – and your child may get confused if you teach them a different way of calculating maths problems, so check how certain subjects are taught and what the curriculum covers. It's important that you keep up to date with modern learning methods.
How can I tell if my child is struggling?
Establish a good relationship with your child's teacher/s, discuss any issues with them and find out any areas your child is struggling in. Parents' evenings and reports are great for this, but if you have any concerns, speak to teachers anyway. Some children find it difficult to focus at home. 'Homework Clubs' can be useful in such cases.
How much homework should children be set?
There are no longer any government guidelines for the amount of homework children should be set. It is now up to each individual school to decide, so check with your child's school. As a rough guide, previous government guidelines (scrapped in 2012) suggested the following routines:
Primary school children:
Years 1 and 2: 60 minutes per week
Years 3 and 4: 90 minutes per week
Years 5 and 6: 30 minutes a day
Secondary school children:
Years 7 and 8: 45 - 90 minutes a day
Year 9: 60 -120 minutes a day
Years 10 and 11: 90 - 150 minutes a day
Always discuss with teachers if you are concerned that there is too much, or too little, homework given.
How can I motivate and encourage my child to do homework?
Take an active interest in your child's homework. Get them to show you what they have done at school and ask them to explain projects and assignments. Encourage them to show you their work. Give constructive criticism and praise as appropriate and try to establish a good work ethic that will motivate your child later on in life. Encourage them to double-check work and see where they can make improvements.
Homework should be fun and enjoyable! Use colours, charts and stickers to reward achievement and recognise their efforts and display their work. Work out how and when your child works best. Some concentrate best when they arrive home and others require a short break before they start working again. 'Homework Timers' can be useful tools for younger or reluctant children. Novelty ones that flash and make sounds make it even more enjoyable!
How can I get my child organised for homework?
Getting organised is one of the most important ways in which you can help your child with their homework. Assign a designated time every evening when homework needs to be completed. It should be part of the family routine. As a parent, help your child to set up a quiet and inspirational workspace – somewhere where there are no distractions such as TV, mobile phones and internet (unless for research). Set up an area with a desk or table where they can work quietly. For younger children, you can make this colourful and stimulating with display boards, charts and a desk tidy. Make sure that your child has all the materials they require, such as reference books, revision guides, pens, pencils, paper, crayons and maths equipment.
Here are a few more organisation tips:
Support your child in trying to find a solution if they are stuck and suggest that they look a word up themselves, or research further
Encourage your child to design a 'Homework Timetable' and help them to plan when work is due in and test dates are coming up
A 'To Do' checklist is a good idea, so they can tick off work as it is completed
Explain the importance of time management and not leaving homework until the last minute
What homework are primary school children set?
For primary school pupils, the main type of homework set is reading. Reading is one of the most important activities you can do with your child from a young age. All the subjects taught at school depend on reading and writing. The more time you spend with them reading (and understanding) the better they will perform in ALL subjects. Schedule time every day for reading or spellings and check if your child has been asked to complete a 'Reading Record'.
Here are some more tips on homework for primary school children:
Discover the subjects that they like and get them interested in books and research. Visit local libraries and encourage them to take books out
If English isn't your first language, help them to enjoy books in both English and their first language
Make maths fun and interactive. Get your child to recognise shapes, make calculations and handle money
School websites often have useful resources. Or you can Google a keyword
What homework are secondary school children set?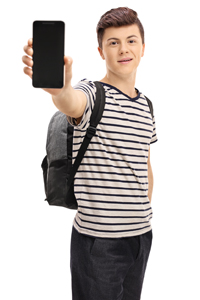 Secondary school children are set much more homework than those at primary school. However, they are much more independent so should be left to work more on their own. Reassure them that they can ask for advice if they feel overwhelmed. Help them to plan a realistic homework/revision timetable and stick to it. Teenagers are always on their mobile phones! Make use of 'apps' to help them to organise their homework. There are lots of planners and productivity apps that can be downloaded to phones and iPads to remind them of tasks they need to complete, to manage their time.
So, how can you help your child with homework? Actively supporting them to do their homework provides an invaluable learning foundation, since teaching children to work independently will give them a lasting advantage. Help them to be organised, offer support if they are struggling and always reward their efforts with praise and encouragement.
If your child works best with others, suggest a 'study friend' who is a positive influence – remembering that work comes first! And, of course, you can also use the curriculum-based Education Quizzes!
For more articles full of tips and advice for parents, take a look at our Knowledge Bank. It's a valuable resource which aims to answer parents' questions about education and raising children. Why not take a look?