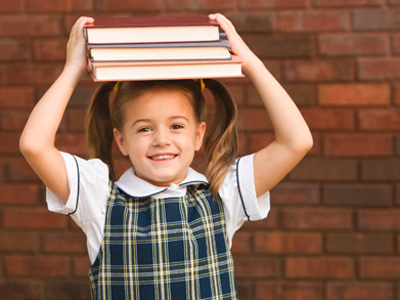 Holidays are all very well, but before long it's time to go back to school - or for first-timers, time to start a new school! But how can you get your child ready for the big day? Crazy as it may seem, it's best to plan for the new term from the very start of the holidays – especially if your child has homework to do over that time. Planning and preparation are key, and will help to alleviate any last minute stress.
How can I get my child to do homework during the school holidays?
Homework often takes a back seat during the school holidays, so how can you encourage your child to complete it? Well, you could suggest that they tackle homework assignments and projects well in advance, and explain the importance of not leaving work until the last minute. Help them to schedule any homework or revision over the week/s they are off, or encourage them to use some time to catch up in areas of weakness, or get ahead in some subjects. Education Quizzes can help!
How can my child learn during the school holidays?
The break from school needn't be a break from learning. Help to keep your child's mind active during the school holidays to prepare them for schoolwork again. Family days out to libraries, museums or art galleries are enjoyable and educational. However, do make sure they get a proper break!
How can children socialise over the school holidays?
When they aren't at school, some children may struggle to socialise. To help them, encourage playdates in the holidays so your child can spend time with the children they'll be at school with. It will help them if they have already formed some friendships. Younger children first starting school may have spent time at nursery away from you, which will help to ease them into the process.
Talk to your child about how to socialise, if they struggle. Explain about sharing and being kind and polite to other children.
When should I buy my child's school uniform?
Your child is growing, so review the state of their shoes and uniform during the school holidays. For new schools, make sure you check the prospectus or uniform list from the school. Uniform shopping can be a real chore. It's often the last thing a child wants to do, and shops grow busier as the new term approaches. So shop for necessities well in advance. Unless your child is growing so fast that six weeks makes a big difference to the size they need!
What equipment will my child need for school?
Children will need to take certain equipment to school with them. Ensure that your child has everything they need, like stationery, text books and maths equipment. They will probably need access to a computer, printer and Internet, too. Here are some tips on budgeting and getting prepared from Action for Children.
How do I get my child into a routine?
School holidays often mean late nights and morning lie-ins. The change when they go back to school can come as a shock! A week or so before school starts, try to establish a routine of your child going to bed early (with no distractions such as phones, TV or video games) and waking up early every morning. That way the early starts won't be so much of an upheaval for them.
If your child is young and has been used to having a nap, wean them off this gradually, to prepare them for the longer school day.
You can also help them by ensuring they get plenty of sleep and have healthy meals that will give them energy and help concentration.
How do I help my anxious child?
Going back to school can be a worry for some children, so how can you tell if they are feeling anxious? Communication is the key. Ask your child what they're looking forward to, or are excited about, such as seeing friends, new subjects, new sports activities or making new friends.
If anything is making them feel anxious about starting school, talk to your child and get them to explain to you so you can talk it through. Encourage them to talk to you if they have any worries. Over 16,000 children don't go to school due to bullying (NSPCC), so nip any concerns in the bud through reassurance, information and support.
Encourage them to visualise a great first day and talk you step by step through a positive, happy day at school. Go on the school website, or look at the prospectus, and encourage them to feel enthusiastic about starting school.
You might also want to share your own fond memories of school, or look at old photos, for a reassuring, sharing experience. Even if you didn't have a good time at school yourself, be positive and don't convey your own apprehensions.
Discuss potential solutions for any problems, so they feel prepared. It's important to maintain communication. If any problems do arise then you can talk with your child's teachers to iron them out.
How can I make sure my child isn't late for school?
Going back to school means a change in routine and children might find themselves running late. There are some things you can do to avoid this:
Do a 'dress rehearsal': to practise getting up, washed, breakfasted and changed into school uniform
Do a trial run of the journey to help with timing
It's a good idea to set the clocks a few minutes forward, so you are always ahead of schedule
Plan a bathroom rota for the family so that everyone gets equal time and there won't be a rush every morning
Establish regular homework and dinner times, as part of the normal routine
How can I get my child to be organised?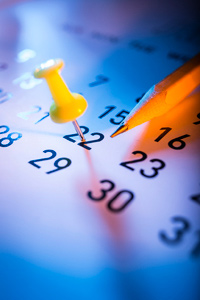 Help your child to take responsibility and learn that organisation and planning are essential. Encourage your child to pack their own bag the night before and to set out their clothes. Print out a copy of your child's school timetable if you have it, so they know which books to take, and when they'll need their PE kit. You could also make a note on the calendar of important events, so that they are not forgotten. If the school doesn't give your child a homework diary, provide one yourself and ensure they have a quiet, organised space for completing homework with a dictionary, paper, storage and other materials.
How do I prepare my child for emergencies?
It's something we don't want to happen, but children may face minor emergencies, so it's important that we plan for them. Ensure that your child has some change in case they need money to catch a bus or make a phone call. It might be useful for an older child to have a mobile phone – if the school allows this. Give them a list of contact numbers and discuss what they should do in an emergency situation.
So, how can you get your child ready to go back to school? Support and reassure them. It's almost inevitable that they will feel apprehensive, especially if it's a new school, new teacher or new work to do. Explain that you expect them to try their best. They don't need to be the best – just to do the best they can. Encourage them to be open and to come to you if they are troubled. Or if they're not – just to tell you about their day!
Do you have any questions about education? If so, you'll find EQ's Knowledge Bank very useful. We have scores of articles, each one aimed at answering a specific question asked by parents. As well as loads of info on schooling, you'll also find plenty of advice and tips on raising happy and safe children. It's the go to place for all your education or parenting queries.