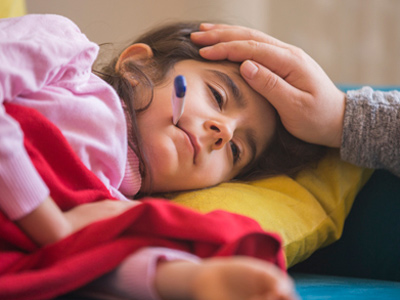 It's a fact that, whether children like it or not, unless they are educated at home they have to attend school. But sometimes life gets in the way – illness perhaps or bereavement. These are authorised absences which the school will allow but there are some occasions which are not authorised – truancy or term-time holidays. So, what happens when a child misses school? How should you inform the school if they are sick, what will happen if they play truant and will you get into trouble for taking them out of school to go on holiday? This guide will answer all of these questions.
Is my child too ill to go to school?
It can be hard for parents to judge whether or not their child is too ill to go to school. Some children may even fake illness to get out of school. Others may complain of tummy-ache when in fact it is nerves they are feeling. So, how can you tell if your child is too ill to go to school? The answer is, by using your common sense.
Ask yourself two questions – 'Is the illness infectious?' and 'Would I go to work if I had the condition?' Most illnesses are very mild, like a minor headache or a slight cold. You should send your child to school if they seem able to cope with it. More severe illnesses, like vomiting and diarrhoea, will mean your child has to stay at home.
There are some illnesses which require medical attention. If your child has a fever, a rash or any other symptoms that worry you, take them to your GP. It will probably be nothing serious but it's always best to make sure.
At the end of the day, the decision on whether your child is well enough to go to school is up to you. If you do decide to send them, be assured that the school will send them home again if their condition gets worse.
When should I tell the school if my child is ill?
So, you've decided that your child is too poorly to go to school. But when and how should you notify their teachers? Well, they should be told as soon as possible. Telephone the school as soon as you know your child will not be going that day. You will probably be asked to explain the nature of the illness and its expected length.
If your child is off for more than one day then phone the school every morning to explain, unless told otherwise. When your child returns to school they may have to take a letter written by you to explain their absence. Different schools have different procedures so check what is required by yours.
What counts as authorised absence?
As well as illness, there are some circumstances in which a school will allow a pupil to have some time off. However, the decision is up to the head teacher and every school will be different. In exceptional circumstances, such as a family bereavement, a hospital/doctor's appointment or possibly a religious observance, the head may grant permission for your child to miss school. Weddings, shopping trips and family holidays are much less likely to be approved - although you never know your luck! If you want to take your child out of school for any reason other than illness, then contact the school beforehand and ask for the head's permission.
What will happen if my child plays truant?
If your child is registered at a school then it's your responsibility to make them attend. But many children who are sent to school fail to arrive. For isolated incidents the school will most likely call you in for a meeting with their head of year. However, if they play truant persistently then legal action may be taken against you. Your local council can use any of the following measures:
A Parenting Order
An Education Supervision Order
A School Attendance Order
A fine
Prosecution
What is a Parenting Order?
A Parenting Order is a Court Order aimed at supporting you and getting your child to attend school every day. It may mean that you have to attend parenting classes. Whatever action the court decides is necessary, you will have to follow.
What is an Education Supervision Order?
Similar to a Parenting Order, though usually used if parents fail to comply in making their child attend school. An Education Supervision Order requires you and your child to work with a supervising officer to prevent truancy.
What is a School Attendance Order?
If your child is not registered with a school you may be given a School Attendance Order. This is designed to ensure that all children receive an education. If you are served one of these then you will have 15 days to prove that your child is being educated, either at home or at a school. If you fail to do this you may be given a fine or even prosecuted.
How much can I be fined if my child misses school?
If your child regularly misses school and you have not asked for help, then the head teacher, education welfare officer or even the police, can give you a penalty notice of between £50 and £100.
For failing to comply with a court order you may be fined by your local council. The standard fine is £60 but this rises to £120 if not paid within three weeks. If the fine remains unpaid after four weeks then parents will probably be prosecuted.
Will I be prosecuted if my child misses school?
Prosecution is a last resort if a child continues to miss school. You will only be prosecuted if you fail to pay any fines or to comply with any court orders. If you are prosecuted and found guilty then punishments vary. You could be fined up to £2,500, imprisoned for up to three months or given a Community Sentence.
How can I stop my child playing truant?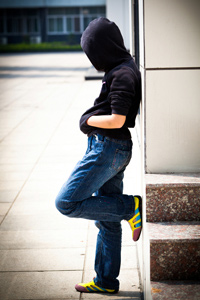 Before things become so severe that the authorities are involved, it's a good idea to nip truancy in the bud. So, how can you stop your child playing truant? Here are a few helpful hints:
Talk to your child often and make sure they know how important their education is
Ask them about their day when they return from school and listen to any worries they have
If your child is bored, talk to their teacher or head of year about the issue
If your child is being bullied, or if you suspect it, make an appointment to see their form teacher, head of year or head teacher. Bullying should not be tolerated by any school
Can I take my child on holiday during term time?
Missing school is disruptive to a child's education so you should always try to arrange family holidays to coincide with school breaks. If you can't do this and want to take your child out of school for a holiday, then ask permission from the head teacher first. If you fail to get permission from the head but take your child out of school anyway, then you may well be reported to the education welfare officer. The usual response is to give you a fine of £60.
The issue of term time holidays has been in the news recently. A father who was fined for taking his children out of school was prosecuted when he refused to pay. He won his case but the court's decision was overturned by the Supreme Court and he was again ordered to pay the fine. The implications of this are that, if you do take your child out of school without permission, be prepared to pay a fine or, if you refuse, to go to gaol.
Holidays can be very expensive during the summer months so what is being done to help parents? Well, some schools (academies, free schools, foundation schools and voluntary aided schools) can choose their own term times and many have introduced four-week summer holidays and two-week half terms so that parents can book holidays for off-peak times. Most though have stuck with the term times set by their local authorities so that children from the same family but attending different schools are off at the same time.
As a parent it's your duty to ensure your child is educated. Missing school can affect their academic performance, their exam results and their future career. Only keep them off school if it's absolutely necessary and, before you book your family holiday, make sure you ask permission for time off from their head teacher. If you don't, then you may well find yourself on the wrong side of the law.
Is there anything about education that you've always wondered? If so then look no further than the Education Quizzes Knowledge Bank. It's a collection of articles aimed at finding answers to the questions asked by parents. Whether you want to know about the different key stages or the various types of school, we have all the info you need. Not only that, we also have heaps of advice and tips on issues such as bullying, childhood friendships and online safety. It's the place to go for the facts about parenting!