Take a look at our brief video below where Alison will talk you through Key Stage 1.
Understanding Key Stages
Key Stages, as defined by the National Curriculum, outline the subjects to be taught, assessment methods, and achievement standards. These stages are divided into four: Key Stage 1 (KS1) and Key Stage 2 (KS2) in primary schools and Key Stage 3 (KS3) and Key Stage 4 (KS4) in secondary schools.
Key Stage 1, or KS1, is designed for children aged 5 to 7 in Years 1 and 2 of primary school. It lays the foundation for their academic journey.
It's worth noting that children in the reception year, aged 4 and 5, fall under the Early Years Foundation Stage (EYFS) to ease their transition into formal learning before Year 1. For more details on the EYFS, you can explore our What is the Early Years Foundation Stage? guide.
LEARN ABOUT THE BENEFITS OF LEARNING THROUGH QUIZZES
Who Follows the National Curriculum in KS1?
The National Curriculum outlines the subjects that must be taught in Key Stage 1, and its implementation is mandatory for state-funded local authority-maintained schools. Independent (private) schools, academies, and free schools have the freedom to set their own curriculum, but many still align with the National Curriculum. Home-schooled children are not bound by the National Curriculum.
Subjects Taught in KS1
Key Stage 1 includes ten mandatory subjects:
English
Maths
Science
History
Geography
Art and design
Music
Design and technology
Physical education, which includes swimming
Computing (formerly known as information and communication technology or ICT)
Religious education is also part of the National Curriculum, covering various religions. However, parents can choose to exclude their children from these lessons if they have religious objections.
Ancient and modern foreign languages are occasionally taught in KS1, but this is not compulsory.
Personal, social, and health education (PSHE) is an optional subject in KS1, focusing on safety, well-being, and positive social skills. Topics include hygiene, emotional health, and relationships.
Citizenship is another optional subject at the primary level, introducing pupils to debating, critical thinking, politics, and law.
Assessment of Primary School Children in KS1
Children's abilities in Key Stage 1 are formally assessed at the end of the stage, with their performance compared to government-set expectations.
KS1 Tests and Assessments
At the end of Year 1, pupils undergo a phonics skills assessment by reading 40 words to their teacher, including both real and made-up words. This test evaluates their reading and pronunciation abilities, and children who require additional support with reading can retake the test at the end of Year 2.
At the end of Year 2, all children are required to take national tests, designed to resemble ordinary class tests rather than high-stress exams.
The KS1 tests include:
English grammar, punctuation, and spelling
English reading (comprehension)
Mathematics (basic arithmetic)
FIND OUT WHY KIDS LOVE OUR WEBSITE
Scoring in KS1 Tests
KS1 test scores are converted into a range between 85 and 115. A score of 100 indicates meeting the expected standard. Scores above 100 signify a higher level of achievement, while scores below 100 indicate performance below the expected standard.
Teachers also assess pupils in science, although there is no national test for this subject at KS1.
Understanding SATs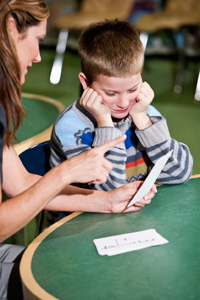 National Curriculum tests, often called SATs (standard attainment tests), are aimed at facilitating school comparisons. SATs have faced criticism for the academic pressure they place on young children and their potential to narrow the curriculum. While some teachers' unions have called for their boycott in the past, SATs remain in place.
Compulsory SATs in KS1
As of 2023, KS1 SATs will no longer be mandatory. Schools will have the option to continue using them as an assessment tool, but they can also opt out. Until then, children will take SATs in May of Year 2.
Importance of KS1 Tests
The primary purpose of KS1 tests is to compare schools based on their students' performance. They also provide parents with an understanding of their child's progress, typically shared during parent-teacher meetings or through report cards.
Key Stage 1 encompasses various aspects, including subjects, topics, assessments, and standards. With this guide, you have the essential information to navigate Years 1 and 2 in primary school successfully.