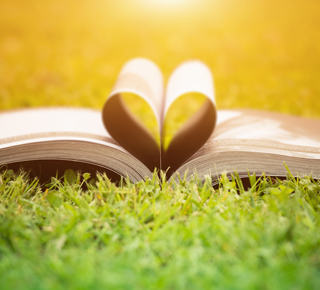 Quizzes make learning fun! There is no quicker way to learn about Literature in High School - Grades 9 and 10
Calling all book readers out there. We've got great news for you! Are you listening, you at the back with your nose in a book?
We know that in high school there are a million books to read. Literature about history, stories about families, tales about mysteries, fables about farms and of course there's always Shakespeare. We thought it would be a very good idea to give you a break from reading volumes of text.
This doesn't mean you can waste your review time asleep. Oh no – you are still going to be doing review. But you will be playing at the same time. 'How so?' we hear you say. 'How can review and play go together?' we hear you add.
Well. Everyone loves a quiz, don't they? So we took some of the books you will be reading during high school. Then we asked the witches from Macbeth if we could borrow their cauldron. They also gave us the quizziwizziwiggify spell (yes, it's really called that!) to work some magic. After quite a lot of bubbling, fizzing and popping, out came fun-to-play multiple choice quizzes.
You still get lots to read (we made sure to supply informative and interesting introductions) and plenty to help you understand what you are reading (below each question is a helpful comment). After all, reading a book is one thing, but comprehending what you have read is another.
The great thing about our quizzes is they can be played any time, anywhere and on most devices. And you can play them over & over again until you have a firm understanding of what is required for your tests and exams.
It's time to jazz up your literature review, drop the books and play enjoyable quizzes instead.