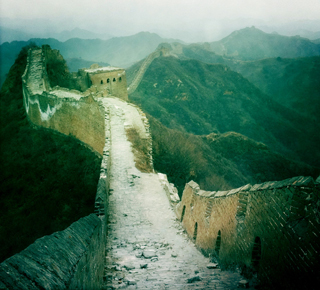 Quizzes make learning fun! There is no quicker way to learn about World History in High School - Grades 9 and 10
Do you fancy a trip around the world to discover what there is to learn about the history of everything? We thought you might.
We've booked tickets to Europe where we'll be visiting Britain, Germany and France. Then it's onto a long-haul flight to Asia to find out what's been going on in China before finally tiptoeing through the First World War. You'd better bring your toothbrush – we may be some time.
The diversification of the planet can be astounding. The differences between countries and nations breath-taking. Be prepared to have your eyes opened, your jaw dropped and your knees a-trembling at what we find out.
Here's a few tasters that may not have made it to your world history classes.
The shortest recorded war was between Zanzibar and the UK back in 1896. Zanzibar surrendered after just 38 minutes.
The Catacombs of Paris hold the remains of more than six million people.
Some ancient Greeks would refuse to eat beans, believing that they contained souls of the dead.
From the late 1800s right up to 1916, it was forbidden for a British soldier to shave his mustache.
The first recorded accident of a pedestrian being killed by a car occurred in 1896. The vehicle was zooming along at 4mph.
In 400BC, at the height of its power, the Greek city of Sparta had only 25,000 citizens and over 500,000 slaves.
Discover more about the world at large by playing these enjoyable and fun-to-play quizzes. You'll get to know how history has shaped the great nations. We also offer insight into the world's varied and often vastly different stances.
Are you ready to journey into the past?