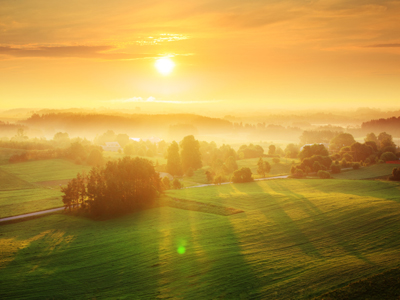 Energy Resources 01
As the population increases, so does our need for energy. Most energy sources are used to generate electricity and provide heat or hot water in cold conditions. Apart from nuclear and geothermal energy, all sources of energy on the Earth can be traced back to the Sun (and Moon in the case of tidal energy). During the Industrial Revolution and throughout the 20th century, the main source of energy was by burning fossil fuels. Fossil fuels are coal, oil and gas. They are called fossil fuels because they were formed millions of years ago from the remains of plants (coal) and dead sea creatures (oil and gas). The main problems with the use of fossil fuels are pollution and the fact that they will be used up at some point in the future (non-renewable).
In order to try to solve these problems, scientists and engineers have attempted to find alternative energy sources based not only on wind and water but also the Earth's own heat and the heat and light from the Sun. Biomass energy is similar to using fossil fuels. Animal waste and plant debris is placed into a large container called a digester. In the digester, the waste breaks down and releases methane. This can be burnt and the heat used to boil water to generate electricity.
Try this Science quiz on energy resources.
Did you know...
You can play every teacher-written quiz on our site for just £9.95 per month. Click the button to sign up or read more.
Sign up here

The Tutor in Your Computer!
Quiz yourself clever - try up to five free quizzes NOW
Immediate access to our enormous library of thousands of quizzes
Select the five quizzes most relevant to your studies
All questions on curriculum and written by experienced teachers
Replay any of your free quizzes to show your parents at any time
No subscription commitment for free quiz players