If you register with us for Teachers Homework you will have your own login that gives you the ability to set any of our quizzes as homework. Registering for Teachers Homework is free to all the teachers at your school. You'll then be able to access online class reports that look similar to the one below.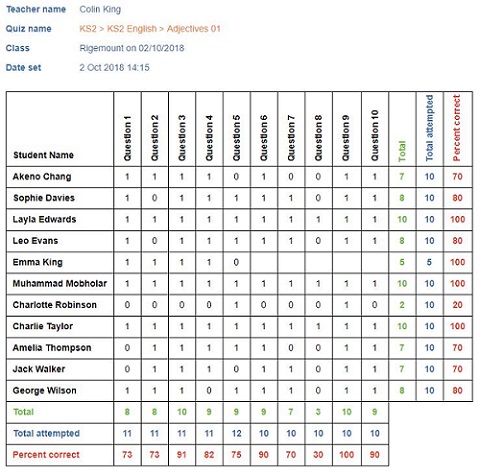 These teacher reports provide detailed feedback on what has been learned and what hasn't. What's more, if a teacher is lucky enough to operate in a classroom where each student has access to a computer device, then the reports are compiled in real time so that teachers have instant results at their fingertips upon which to make instant decisions about the course of the lesson – whether to move on or to recap.
Simply click the button below to register for free and you will be up and running within seconds.
Register for Free
(No credit card required)