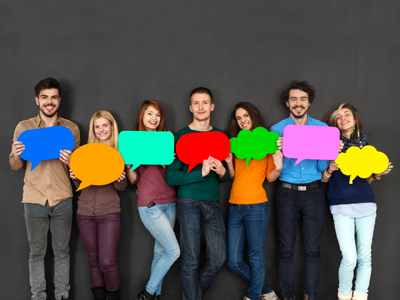 Direct Speech
This KS2 English quiz will test you on direct speech. Direct speech is about writing dialogue. Learning to punctuate direct speech is helpful if you want to include dialogue in a story. Imagine your character with a speech bubble - which words would be inside the bubble? These are the words that go between the pair of speech marks. Don't forget the punctuation inside the speech marks, too!
Many people are not sure about the order of punctuation when using speech marks, so keep on playing this quiz until you are sure you have it right.
See if you can full marks in this quiz about direct speech.
Did you know...
You can play all the teacher-written quizzes on our site for just £9.95 per month. Click the button to sign up or read more.
Sign up here

To see a larger image, click on the picture.
We're sorry but...
This quiz is for members only, but you can play our Adjectives 01 quiz to see how our quizzes work.
If you're already a subscriber, you can log in here
Or take a look at all of our KS2 English quizzes.
Or if you're ready to take the plunge, you can sign up here.